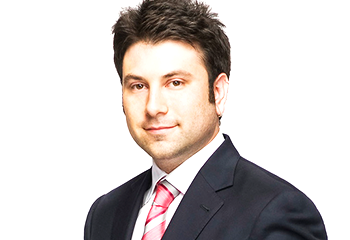 Bryan Borzykowski
Business and Financial Writer and Editor
1. What type of life insurance do you own?
20-year term life insurance for me and my wife. Bought it when we had our first child six years ago.
2. What factors did you consider when determining the coverage amount?
I thought of what we'd need to cover our mortgage and what each of us would need to cover our living expenses while we took time to recover from the loss.
3. Do you believe in life insurance for children?
No. Life insurance is for income replacement. I once spoke to an advisor who said that if a child dies then your costs actually decrease. Sounds harsh, but it's true. You'll likely take some time off work, but you'll need to get back to it sooner than later.
4. What is the biggest life insurance mistake people make?
Not buying when they start a family. It's so cheap when you're in your in your early 30s that it really shouldn't be put off. You never know what will happen. I think the monthly rate is worth the peace of mind.
5. Outside of life insurance, what other types of individual insurance are often overlooked?
Critical and disability. You never think something will happen to you, but you should be prepared, just in case.
Bryan Borzykowski is a Toronto-based business editor and writer. He writes about personal finance, investing and small business issues for The New York Times, CNBC, BBC, CNNMoney, Canadian Business and The Globe and Mail. He's also written three investing books.
LM00LM