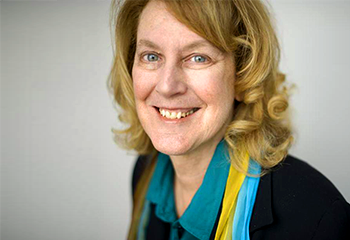 Ellen Roseman
Personal Finance Columnist, the Toronto Star
1. What Type of life insurance do you own?
My husband and I both own life insurance as a work-related benefit. I prefer term life to whole life, since I think it's better to keep investments separate from insurance. I bought a term life policy through my university when our kids were young but discontinued it now that they're grown up.
2. What factors did you consider when determining the coverage amount?
When I bought the term life policy, I was looking at the size of our outstanding mortgage and the cost of sending our kids through university. We already had RESPs for both of them, but we knew there were other costs, such as residence. The mortgage is paid off and the university educations are completed. My husband and I both have investments and don't feel we need extra life insurance.
3. Do you believe in life insurance for children?
No, I don't believe in life insurance for children. I'm aware of the argument that some kids might develop health conditions that make them uninsurable, but I think this is usually just a pretext to sell life insurance to parents. Life insurance can also be used to fund post-secondary education, but parents don't get the federal top-up grants as they do with an RESP.
4. What is the biggest life insurance mistake people make?
A common mistake is to underestimate the amount of income you can earn from what appears to be a large amount of life insurance. In 2005, I did a column about a man who died at age 45, with $2 million in life insurance for his stay-at-home wife and three young kids. The widow was left with $1.75 million after paying off debts. She invested the proceeds in guaranteed deposits at 3 per cent, which gave her $45,000 to live on (not enough, even with rent from a basement apartment). Mark Halpern, www.illnessprotection.com, who gave me this example, said he had tried to persuade the man to buy more than $2 million in life insurance. Today, the widow would be making 2 per cent or less on her guaranteed deposits, showing that you need to buy bigger policies at a time of lower interest rates.
5. Outside of Life Insurance, what other types of individual insurance are often overlooked?
There are few types of insurance I think are overlooked. Critical illness insurance can be helpful for stay-at-home wives, since their labour can be expensive to replace. Travel health insurance is important and often misunderstood. I often hear from consumers who complain an airline won't give a full refund when a sudden health problem forces them to cancel their travel arrangements. I tell them they should have bought a trip cancellation policy. Finally, I like the idea of buying a life annuity with some of your retirement savings, even at today's low interest rates. "Think of an annuity as longevity insurance," say Moshe Milevsky and Alexandra Macqueen in their 2010 book, Pensionize Your Nest Egg. The insurance protects you against the blessing of living a long life and running out of money too early.
Ellen Roseman's personal finance and consumer issues column appears in the Toronto Star's Business Section every Wednesday, Saturday and Monday. She's a journalist who sticks up for ordinary Canadians and has been advocating for consumer rights for the past 35 years. She was the Star's business editor for two years (1997-1998). Before that, she was with the Globe and Mail as a columnist and associate managing editor of the Report on Business.

Roseman is also the author of seven books including her latest, Fight Back: 81 Ways to Help You Save Money and Protect Yourself from Corporate Trickery. When she's not writing, Roseman is teaching courses in investing and personal finance at the University of Toronto's continuing studies department and does Financial Basics workshops at Ryerson University.
LM00LM