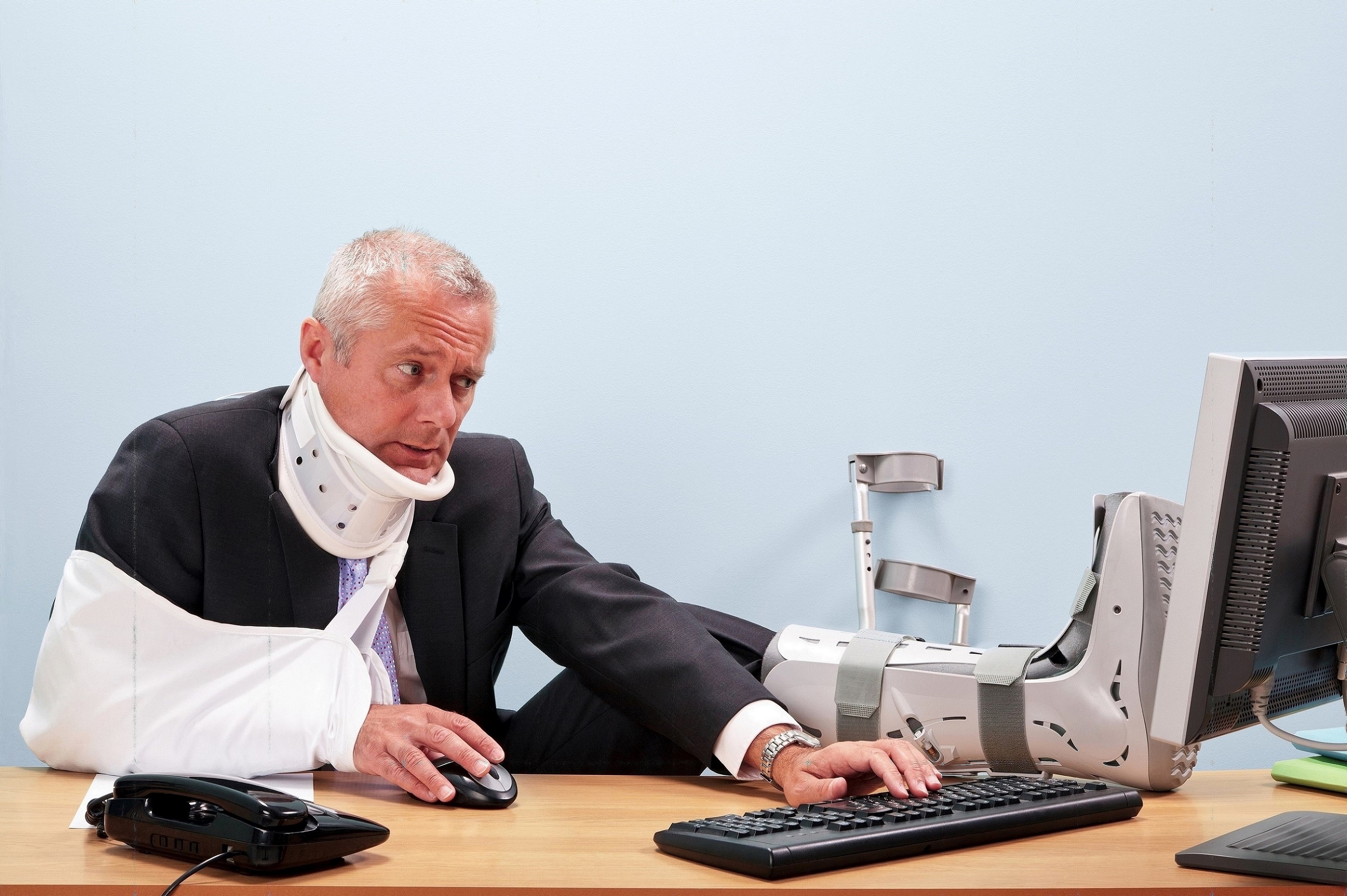 At the end of February 2014, 28 people, over several U.S. states, were added to the 100 people already arrested in January of that same year for social security disability insurance fraud.
The far-reaching fraud scheme stretches back 26 years, when the Application for social security card was jsut starting out. It is involving over 1,000 fraudulent claimants. Many of those arrested were retired New York City police officers and firefighters. They are charged with grand larceny and attempted grand larceny and are accused of receiving disability payments improperly.
The scheme dates back to 1988, with participants being brought in by a retired NYPD officer named Joseph Esposito, 64, or 61-year-old John Minerva, a disability consultant for the NYPD's Detective Endowment Association, which is the union representing detectives.
These two cops are accused of having then made referrals to Raymond Lavallee, an 83-year-old lawyer who served as an Executive Nassau County District Attorney in the 1960s, who would then pass on those referrals to 89-year-old Thomas Dale, a former pension consultant who would allegedly prepare and doctor the applications.
The authorities started catching on when they started seeing the same phrases and expressions on multiple applications all done in the same handwriting. Red flags went up when the authorities started to see language like, "I have the TV on to keep me company" and "I'm unable to perform any type of work activity in or out of the house" on multiple applications.
The fraudulent beneficiaries allegedly claimed that they were suffering from post-traumatic stress, anxiety, or depression related to the September 11, 2001 terrorist attacks. But while receiving their ill-gotten disability benefits, they were participating in physical activities like karate, game fishing, and flying a helicopter.
In the U.S., people who live with mental or physical disabilities that prevent them from working at all are eligible for Social Security Disability Insurance (SSDI) benefits. The amount varies, but for emergency services personnel, the average annual payment is approximately $30,000 to $50,000 in addition to their monthly retirement pensions.
Of course, disability fraud is not limited to the U.S. According to research from Cornerstone Insurance Brokers Ltd. puts that amount at $3 billion and says that insurance fraud is directly responsible for a 10% to 15% rise in premiums, so everybody pays the price.
In Canada, benefits fraud generally takes on two forms: fraudulent claims for medical services and disability fraud aimed at employer-sponsored and workers' compensation benefits.
Generally fraudulent claims are endowed with the following characteristics:
Claims for services not actually rendered.
Providers performing services outside of their scope of practice or licensing (for example, there have recently been cases of practitioners giving Botox injections with materials sourced from other countries).
Unlicensed individuals perform insurable services.
Treatment is provided over and above what is needed for the insured patient.
There are kickbacks or illegal referral payments.
Examples of reported instances across Canada include an employee who was caught creating claims for himself and his wife by printing fake receipts. He was eventually caught by a vigilant claims adjudicator who noticed similar patterns in claims submitted to different insurance companies. Not only that, but the suspect was trying to maximize his return by coordinating benefits across multiple insurance providers.
Employees have also been found to create claims for a number of people in their company plan using Photoshop, a scanner, and a colour printer to create fake but realistic claims. The scheme's ringleader usually recruits plan members to submit these false claims and then split the proceeds.
Recovery of lost funds can be difficult, but many of these cases settle out of court through restitution arrangements that allow plan administrators to recover some of the funds lost.
One sign that your plan may be the victim of fraud is if you notice a pattern among the claims. Perhaps the claims are all originating from the same clinic, they are spaced really close together, or they are all originating from the same part of the body.
The following are five anti-insurance fraud tips from Benefits Canada:
1. Prevention—It is better to prevent fraud from happening in the first place. Ensure that you have strategies in place, in conjunction with your benefits administrator/payer, to help prevent fraud from occurring.
2. Deterrence—Similar to prevention, anything that can be done to deter fraudsters from acting is a good thing. The penalties involved should be made clear. Where possible, making an example out of employees who defraud your plan will help deter others from even thinking about it.
3. Detection—Make sure you are vigilant about identifying fraud patterns, and look for red flags in various areas. Your benefits administrator/insurer is usually a good source for details in this area.
4. Investigation—Support the investigations launched by your benefits administrator/insurer. And don't shy away from playing an active role when the tips come from staff.
5. Recovery/Remediation—Think carefully about recovery strategies. These also act as deterrents for others contemplating getting involved in fraudulent schemes.
LSM Insurance's Take – Fraud costs insurance companies money, which is ultimately reflected in higher premiums. When it comes to disability insurance, my first tip is be honest. It's vital that the insured provide the insurance company with accurate information.

If you are unsure about a question, ask for clarification. Wait until you are sure about the answer before signing. Check your records. If it is a medical question and you are unsure about your own medical history, contact your doctor and ask him or her how you should answer the question. It may mean a second meeting or some slight inconveniences, but the last thing you want is a disability insurance policy that won't pay out.