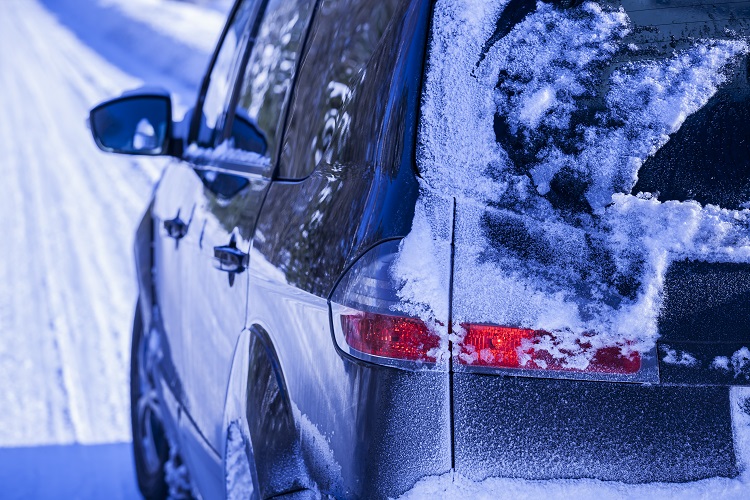 The average snowfall in Ontario ranges from 31 inches (Chatham-Kent) to over 120 inches (Wawa), and where there is snow, there is winter driving. Driving on snow and ice contributed to the over 400,000 collisions reported by the Ontario Ministry of Transportation (2010 report). We cannot avoid adverse driving conditions, but we can be prepared to deal with them. Safe driving practices in a mechanically sound car with winter tires will go a long way in keeping you safe on the road. Another thing you simply cannot overlook is car insurance.
Standard car insurance in Ontario provides you with protection regardless of who is at fault. Additional accident benefits can be purchased, enabling you to customize a policy for your needs. Winter drivers should consider the following coverage options:
Death benefit: The beneficiaries are awarded a lump sum if you pass away due to the accident. With average funeral costs ranging from $5,000 to $15,000, the death benefit could be the difference between years of financial hardship and financial solvency for your loved ones.
Income replacement benefit: A winter accident isn't over when the cars are towed from the scene. An accident can leave you unable to work for weeks at a time. Not only can you lose the income you need to pay your mortgage/rent and bills, you could easily go deep into debt and spend years paying it off. An income replacement benefit eases the stress of going without a paycheck due to a motor vehicle accident by providing partial compensation for your loss. 
Other expenses benefit: Winter driving accidents affect more than the people in the car. Friends and family may wish to visit from out of town to help you with your recovery. Your home may need modifications to accommodate a wheelchair or other device. The other expenses benefit is designed for these unforeseen possibilities. 
To be eligible for these benefits, you must:
Have a valid driver's licence

Not be operating a car that is or has been used for criminal activity

Sober

Have valid insurance

Not be a passenger in a car when you know the driver does not have consent to drive it

Not be driving a car you do not have consent to operate
Sometimes there are mitigating circumstances that go beyond slippery roads and winter conditions. In those situations, you may hear the term "force majeure". Force majeure is a rather difficult term to define, but at its most basic, it means "unforeseen circumstances" or "irresistible compulsion". This clause removes liability from a contract in the event of natural events (sometimes called acts of God) or catastrophic event that could not be foreseen.
For example, let's say you have taken every possible precaution. Your car is tuned up, your winter tires are on, you have standard and additional insurance coverage and you are driving at an appropriate speed while not talking or texting on your cellphone. However, due to months of higher-than-average snowfall, a roof on a building near the road suddenly buckles.
The strong winter winds cast debris from the broken roof across the road. Your car is struck, sending you careering into the ditch. Situations like this can and do happen and when they do, force majeure can come into play. The insurance company may invoke this clause to remove or share the liability as this is an instance that nobody could have foreseen.
However, do not think that insurance companies are trying to avoid paying benefits for winter accidents. On the contrary, insurance companies must constantly assess their risk so they have the funds available to pay out eligible benefits.
We cannot avoid driving in winter conditions, but we can significantly reduce our risk of harm and use insurance to improve our health, financial and otherwise, after an accident. Even if you have coverage, you owe it to yourself to make sure you fully understand your policy and have the additional benefits you may need. We all share the road and the responsibly of winter driving.