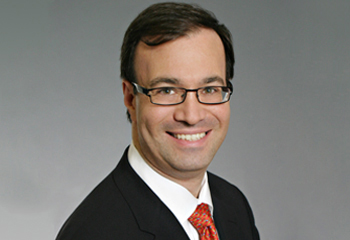 Jamie Golombek
Managing Director, Tax and Estate Planning at CIBC Private Wealth Management
www.jamiegolombek.com
1. What type of life insurance do you own?
Term Life, Whole Life, and Disability.
2. What factors did you consider when determining the coverage amount?
Replacement income needs for term life insurance and disability, investment savings, tax-sheltering, and affordability for whole life insurance.
3. Do you believe in life insurance for children?
Rarely. Only if parents have so much money that they need the extra tax-sheltering.
4. What is the biggest life insurance mistake people make?
They don't buy nearly enough term insurance or disability insurance for income protection.
5. What other types of individual insurance products are often overlooked?
Permanent life insurance as a replacement for fixed income and the non-registered investing of permanent capital.
Jamie Golombek is Managing Director, Tax & Estate Planning, with CIBC in Toronto. As a member of the CIBC Retail Markets team, Jamie works closely with advisors from CIBC Private Wealth Management, Wood Gundy, Imperial Service, and other partners to support their high–net worth clients and deliver integrated financial planning and strong advisory solutions. He joined the firm in 2008 after 12 years with a global investment company, where he was involved in both internal and external consulting on all areas of taxation and estate planning. 

Jamie is quoted frequently in the national media as an expert on taxation, writes a weekly column called "Tax Expert" in The National Post, has appeared as a guest on BNN, CTV News, and CBC's The National and is a regular personal finance guest on The Marilyn Denis Show. In his spare time, Jamie teaches an MBA course in personal finance at the Schulich School of Business at York University in Toronto.