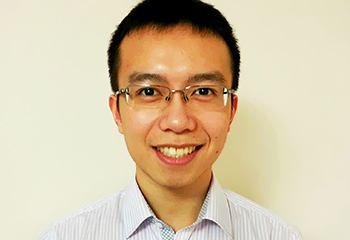 Brian So
Insurance Advisor, Brian So Insurance
1. What kind of life insurance do you own?
I own several term insurance policies, as well as a participating whole life policy.
2. What factors did you consider when purchasing these life insurance policies?
I looked at my future earning potential and the number of years of income my death benefit would provide. For the whole life policy, I looked at how much cash value — both guaranteed and from dividends — would be in the policy at different stages of my life. Since the cash can be withdrawn, I can use it for different purposes in the future, such as supplementing my retirement.
3. Do you believe in life insurance for children?
I do believe in both critical illness and life insurance for children. Even though the child is not an income earner of the family, a tragedy that strikes him or her will be devastating to the family's finances for other reasons. There's the cost of the funeral and other final expenses. It's also unlikely the parent will be able to return to work immediately after a child's death. The number of unpaid days you can take for a bereavement leave in B.C. is three days, and I don't think any parent would be ready to return to work in three days. Therefore, an insurance policy on the child will give the parent some time away from work to recover from the tragedy, without having to worry about income loss.
4. What is the biggest life insurance mistake people make?
The biggest life insurance mistake people make is not properly planning. Life insurance is a long-term commitment, and like all other big purchases, (house, car, et cetera), proper due diligence should be done to find the most suitable product for themselves. This includes calculating their coverage amount, shopping around for the best rate and value, and adding any optional riders that enhances the policy.
5. Outside of life insurance, what other types of individual insurance are often overlooked?
I'm concerned that many people are not aware of other risks, including critical illness, disability, and long-term care. Approximately one in three people become disabled for 90 days or longer before the age of 65. Many people either don't have disability insurance coverage or have group coverage that is lacking. If they don't have proper coverage, who will pick up the bills if a disability occurs?
Brian So, BSc, CHS, is an insurance advisor at AAFS Insurance. He helps his clients in the lower mainland of British Columbia discover their insurance needs and find suitable products and solutions for those needs. He wants to meet individuals who care deeply about their financial goals in hopes of designing a plan to help them reach those goals. He is currently on the road to becoming a CFP.