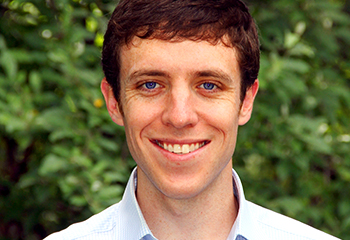 Matt Becker
Founder, Mom and Dad Money, LLC
 
1. What type of life insurance do you own?
Both my wife and I own 30-year term life insurance policies.
2. What factors did you consider when determining the coverage amount?
We started with our current spending and then made adjustments based on how we would expect those expenses to change when one of us died and how long we would need that additional income. For example, if my wife died, we would have to consider child care as an expense for a number of years. We also considered things like funding college and paying off a mortgage.
3. Do you believe in life insurance for children?
I believe that the primary purpose of life insurance is to ensure that the people who depend on us financially will be taken care of when we die. Since children don't have financial dependents, I do not think that life insurance is typically needed for them.
4. What is the biggest life insurance mistake people make?
A lot of people assume that the coverage they have through their employer is sufficient without doing a real needs evaluation. That assumption leaves a lot of people underinsured.
5. Outside of life insurance, what other types of individual insurance are often overlooked?
Disability is a big one where people are often underinsured. Liability insurance is another one.
Matt Becker is the founder of Mom and Dad Money, LLC, a financial planning practice dedicated to helping new parents build happy families by making money simple.

He believes that money is a powerful tool, but only to the extent that it has a purpose. His goal is to help new parents define the life they want for their families and to help them use their money as a tool to make it happen.

Matt graduated from Duke University in 2007 with degrees in business and psychology and currently sits as a candidate for CFP® certification. His free time is spent jumping on beds and building block towers with his two awesome little boys.