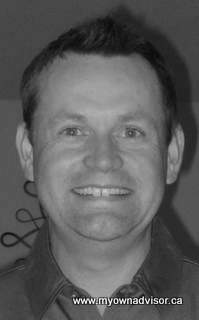 Mark Seed
Editor of the My Own Advisor blog
1. What type of life insurance do you own?
Through my employer, I am fortunate to be covered for the following:
  • Basic life insurance
  • Long-term disability coverage
  • Business accident travel insurance
I hope I never use any of these benefits through work, but this is what insurance does — transfers risk from you to someone else and protects you from the unplanned. Personally, I have a $500,000 term life insurance policy that will cover all current debts and provide a couple years of income replacement for my wife should I pass.
2. What factors did you consider when determining the coverage amount?
I purchased the 10-year term policy a couple of years ago, expecting my mortgage and all other debts will be paid off within a 10-year timeframe. I'm currently on track for that. If my debts are not free and clear within 10 years, I might need more term insurance, so we'll see. To get to that $500,000 figure, I determined where our mortgage was and included an income loss for at least two years if not a bit more. I also factored in inflation, assuming that a $500,000 policy will actually be worth almost $100,000 less 10 years from now.
3. Do you believe in life insurance for children?
This is a tough question for me to answer since my wife and I don't have children, so it's very much a hypothetical question. I think life insurance for children is not required so long as you have a comprehensive benefits plan at your workplace, one that includes basic life insurance as well as accidental death and dismemberment (AD&D) and your debt obligations are well under control. If you don't have such coverage and something unfortunate happens to you or your children medically, then you could be in dire financial straits. If I were a parent with a young family, I might consider locking into permanent insurance for my children if they were young.
4. What is the biggest life insurance mistake people make?
Probably not understanding what coverage they currently have and not taking a decent look at their debt obligations to ensure their risk is appropriately transferred. I suspect many Canadians feel, "It won't happen to me," but with life being what it is, unpredictable, that's just holding on to a very false sense of security. I recall Preet Banerjee said it very well in his recent book, Stop Over-Thinking Your Money!, when he wrote, "If you're thinking, 'I'll get to it,' either you've missed the point or you think you're invincible." You need to disaster-proof your life, and insurance definitely plays a big role in that.
5. Outside of life insurance, what other types of individual insurance products are often overlooked?
I would have to say disability insurance and critical illness insurance. It's crazy, really. People will buy insurance for a new LED TV that may become disabled soon after purchase, but they won't insure their own human capital potential that's worth hundreds of thousands of dollars more. I know for my wife and I, we probably need to look into critical illness insurance a bit. I'm not saying we need to purchase it, but it's worth understanding more, what terms and conditions exist for such policies and whether that makes sense for us given our existing workplace benefits.
Insurance is important until you can self-insure. Having too much insurance that doesn't align with your needs can almost be as costly as having too little.
Mark Seed runs My Own Advisor, a personal finance and investing blog dedicated to chronicling his saving and investing journey to financial freedom. You can subscribe to his blog and join over 1,000 other readers to My Own Advisor here. You can join over 2,100 My Own Advisor followers on Twitter @myownadvisor. You can also Like My Own Advisor on Facebook here."