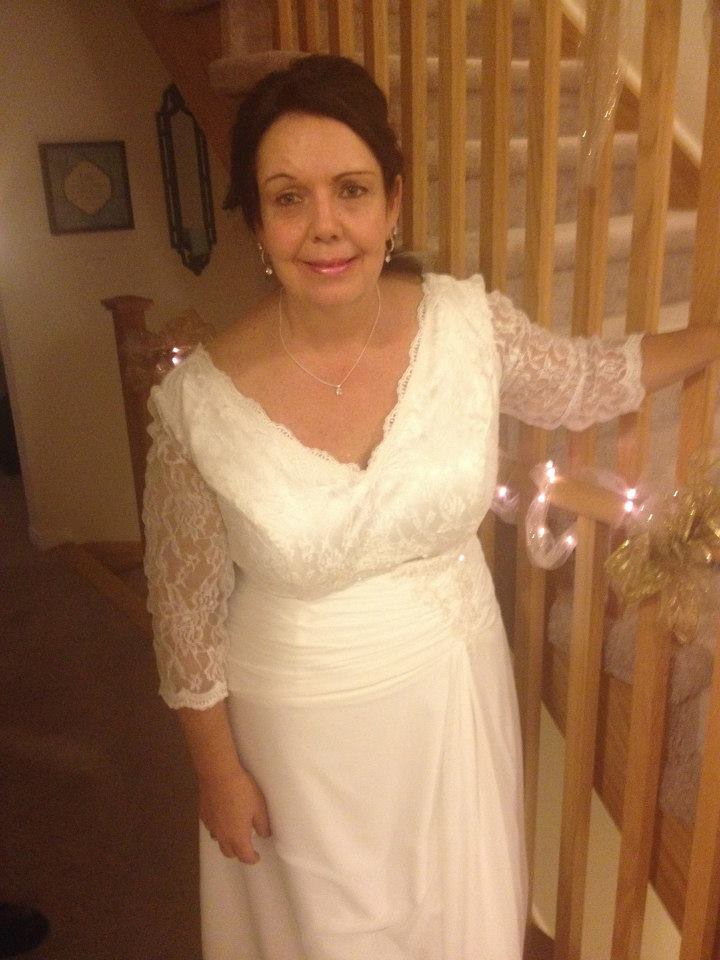 Christine McCarthy was victimized by an abusive husband for years, and now, thanks to his choice to commit suicide, she's being victimized all over again by her insurance company.
Her husband's name was Charlie* and he was an abusive alcoholic. The night before his death in April 2003, he had already been arrested for assault on Christine and was out on bail with a restraining order not to come within 30 feet of Christine or her children.
"The night he was arrested for the second or the third time, he had me wrapped up in the comforter —choking me," she recalls.
At the time, Christine had banned Charlie from their bed. She'd already made him a deal: he could stay in another room in the house until he found a permanent place to stay, as long as he stayed out of their bed. However, on this night, Charlie had other ideas.
"He got in the bed and I said, 'You're not sleeping here,' and he said, 'Why? Would you rather have your boyfriend in here instead?'"
She didn't have a boyfriend, but the argument escalated and spun way out of control.
"He twisted me around in the comforter and I couldn't breathe. I kept trying to call my girls to come and help me. And finally, one of them heard me, and they walked into the room. And he turned and said, 'Your mother's going to die tonight.'" That's when one of her daughters called 911.
In happier times (circa June 2001), Charlie and Christine bought a home together. The problem was that it was a rush job. That would come back to haunt Christine in more ways than she could have ever fathomed at the time.
"We were in a rush for mortgage approval because we had a commitment from one bank and about two or three days before, they screwed up," says Christine.
"The mortgage broker screwed up the paperwork and got Charlie's date of birth wrong and the lot number wrong. It was really a mess, so we parted ways with the first bank and went to another bank. And three days before closing, we got mortgage approval with this other bank."
It was in this rush that the couple signed the papers for the mortgage and at the very bottom, in fine print, a small paragraph read, "You can either accept or decline mortgage insurance."
Mortgage insurance is there to pay off your mortgage when you or your spouse dies. The couple accepted it by checking a box and signing on the dotted line, but Christine insists she had no idea what they were signing.
"We never saw a policy. We were never told to get a health exam. We never did anything. I never got anything mailed to me. I never got anything ever," she says.
This is common with mortgage life insurance policies offered by banks because banks engage in post-claim underwriting with these policies, meaning they don't do the underwriting until the coverage is about to be issued. So policyholders may be declined even after paying the premiums — right when they need the coverage most.
In any case, Christine and Charlie moved on and continued their volatile relationship until one fateful day in April 2003, when Charlie, who'd been staying at his parents' house since his arrest, showed back up at Christine's door, demanding to be let in.
"The night before he died, Charlie called me, saying that he needed to be let in because people were after him," says Christine. "'Who's after you?' I asked, and he said, 'Who do you think? The police.'"
After a brief verbal tug of war, with Charlie wanting in and Christine wanting to keep him out, Charlie eventually hung up. However, five minutes later, he arrived at the door, which Christine proceeded to lock. He begged, pleaded, and cried to be let in.
At this point, everyone in Charlie's family was fed up with his behaviour. Christine called his step-father, Sam*, to ask what she should do. Sam endorsed her decision not to let Charlie in. Eventually, Charlie left, but not before calling Christine and finding out that she'd spoken to Sam.
"I told you everyone was against me!" Charlie screamed. "Tell you what, check your paper tomorrow. I'll be in it. This is my last night on Earth!"
Christine tried to call Sam to tell him what Charlie said, but she only got Sam's voicemail, so she went to work the next day and pushed the cryptic conversation with Charlie from her mind.
Turns out, that night, Charlie made good on his threat and hanged himself in the basement of his parents' home, as one final attempt to get back at Christine.
"I was hysterical," Christine remembers. "I kept saying, 'I should've just let him in. I should have just let him in.' But the authorities told me that they believed that, had I let Charlie in, they would be dealing with a murder-suicide."
Christine would remain inconsolable much longer because, when she tried to redeem that mortgage life insurance policy from 2001 to pay off the house, she was told that her claim would be denied because of the policy's suicide clause exclusion.
A suicide clause is common on all life insurance policies, and it basically says that if the policyholder commits suicide within the first two years of the policy being active, then the beneficiary receives none of the expected coverage.
"You don't want somebody buying a policy knowing that they will plan to commit suicide. There is, in every life insurance policy, some sort of suicide clause in it. There's a period of time where something like suicide will be excluded and that will be written in the policy," says Wendy Hope, Vice-President of External Relations at the Canadian Life and Health Insurance Association (CHLIA).
"I find it very unusual that there was absolutely no paperwork involved because there always is. Maybe her husband had it all, right? What I can say is, she should go through the available complaints process. There should be paperwork and if the representative doesn't seem to have it, always ask for it. It's best to be an informed consumer."
When Christine got the bad news, she was dumbfounded and instantly hung up the phone. But after thinking about it for a few moments, she realized this had nothing to do with insurance.
"If he wanted the coverage for his beneficiaries, he would've waited the eight or nine weeks for the clause to expire. His suicide had nothing to do with insurance. He was trying to get back at me."
So Christine started writing to the insurance company and began to plead her case to the bank and the insurance company's president, the bank's ombudsman, and anyone else she could think of.
"Just for her own knowledge, she should go through the complaint process," recommends Hope. "Every insurance company has an Ombudservice. But, if she's not satisfied with what she's hearing, she can always go to the Ombudservice for Life and Health Insurance. Now, if the policy is with a bank, it's a little more of a grey area because mortgage life insurance is different from regular life insurance, so she may have to go through the Office of the Superintendent for Financial Institutions [OFSI], which is the bank's ombudservice."
Now, after little response, Christine is about to sue the bank that sold her the mortgage life insurance policy, arguing that at the very least, they didn't do their due diligence when dealing with her and they violated their fiduciary responsibilities to her. She also wants to change the way the suicide clause on life insurance policies is evaluated.
"Every insurance policy should be evaluated on a case-by-case basis and every circumstance for suicide investigated and taken into consideration before making such a sweeping blanket decision like the suicide clause allows," she says, giving the following example as food for thought. "If there were a couple who had a child and that child was killed, but one of the parents was so overwhelmed with grief that they killed themselves, and that same family had just purchased a house in the last two years, do you mean to tell me that the other spouse wouldn't be entitled to mortgage insurance because their partner committed suicide?"
Christine also asks us to keep in mind that the remaining spouse is not only dealing with the suicide, but now they have this financial hardship of having to pay a mortgage even though the suicide had absolutely nothing to do with collecting the life insurance money.
"It's just not right," says Christine. "But I'm ready to fight. If not for me, then to change the way the clause is applied and to make sure every case is evaluated individually. I want to let people know that they can fight 'the big guy' and not to be intimidated by all the lawyers in fancy suits and all the legal terminology. Finally, I'm not going to let them wear me down or wear me out because that's what they try to do — put you off long enough that you run out of strength, energy, money, and will. Enough is enough."
*All names associated with Christine's husband have been changed (at Christine's request) to protect the reputation of his family.
LSM's Take: Any insurance policy Christine would take out would have a two-year suicide clause. We understand that Charlie did not take out the policy with the intent of committing suicide, but usually, when the suicide happens, that is the case. This is why the two-year suicide clause is in place. In this particular instance, Christine made the mistake of not requesting paperwork and not knowing what she was buying before she accepted the terms. This is a mistake no consumer should make. However, perhaps the circumstances of each suicide case should be investigated and evaluated, as it seems grossly unfair to further penalize a family already dealing with tragedy just because of someone else's actions — particularly when those actions may have been brought on by any number of things far removed from the insurance realm.