What Type Of Life Insurance The Experts Own: Jonathan Chevreau
Jonathan Chevreau
CFO of the Financial Independence Hub
1. What type of life insurance do you own?
My wife and I used to have term insurance early in our marriage, but with no debts and a significant net worth later in life — our child now raised and educated — we opt only for the group life coverage provided by our respective employers, including disability insurance.
2. What factors did you consider when determining the coverage amount?
Given the above, we figure replacing two or three times salary is sufficient.
3. Do you believe in life insurance for children?
We believe parents should have life insurance when children are young but there's little need to insure the individual lives of young children.
4. What is the biggest life insurance mistake people make?
People's biggest mistake might be cashing out their whole-life policies just to raise funds in a temporary cash crunch then to be without coverage when it's really needed as a consequence of that earlier decision. (I know a couple that is in exactly this situation, with the Grim Reaper now approaching the older partner.)
5. Outside of life insurance, what other types of individual insurance products are often overlooked?
Disability insurance is essential for the self-employed and business owners and it's sometimes overlooked.
Jonathan Chevreau became editor of MoneySense magazine in April 2012 after a 19-year career at the Financial Post, most of it as its personal finance columnist. He has written several financial books, including the Smart Funds mutual fund guides, The Wealthy Boomer, and a book on the stock market. Most recently, he wrote the financial novel Findependence Day. A US and e-book edition was published in April 2013.

He has a B.Sc. from the University of Toronto and an M.A. in Journalism from the University of Western Ontario. Earlier in his career, he was a technology reporter for The Globe and Mail and was editor of several trade and consumer publications. He is currently active on the major social media platforms (notably @JonChevreau on Twitter) and writes the Financial Independence blog at moneysense.ca. He also writes for the Investor Education Fund's Masters of Money online blogs. "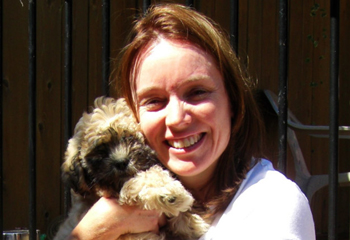 LSM responded immediately to my insurance inquiry. They finalized everything in the comfort of...
1 of 85
Jackie C
Read more