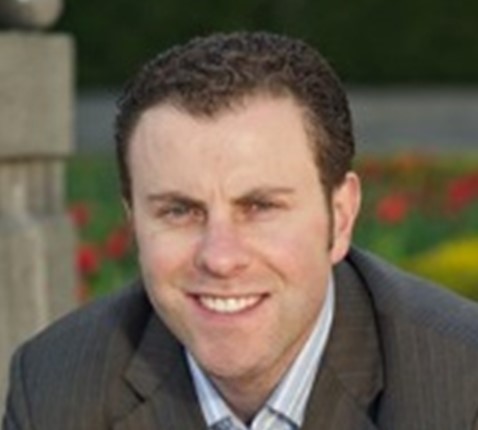 Jason Lalonde, CLU, B.Comm, FIC
President/Financial Advisor at Twin Power Financial
1. What type of life insurance do you own?
I own many life insurance policies — 12, in fact. I own two Term 20 policies — one for personal and one for business. I use them to protect my immediate needs and to provide me with future conversion options should I choose to do so. The rest of the policies are all Participating Whole Life policies, which consist of some 20-Pay plans and regular Lifetime-Pay policies. The reason for the high number is, the more my personal financial position got better, the more I wanted to guarantee my family's future while also diversifying my investment portfolio in safe, secure, and long-term investments that provide some great tax-sheltering benefits.
2. What factors did you consider when determining the coverage amount?
I try to keep things simple when calculating someone's need. I take all the debt that is owed and make sure those items are covered. Then, I tell people the minimum amount should include your debt plus five years of income. However, the better, more comfortable amount is debt plus seven years of income. The recommended calculation is your debt plus ten years of income. Obviously, in my case, I've gone with my recommended amount. After the amount is figured out, then I just see what I can afford and get a blend between term and permanent insurance. If the funds aren't available, I'll just focus on term insurance but discuss the future possibilities of converting some or all to permanent insurance down the road, regardless of health.
3. Do you believe in life insurance for children?
I'm a big believer in life insurance for children. My father started a wonderful plan, which has a good deal of cash available, and I've started similar plans for my children. I like to think that my children will live long and prosperous lives, and some plans are a good head start that provide cash in the future for all aspects of life, with lifetime coverage regardless of health changes. I know this is a highly contested debate, as some look only at the mechanical parts that say, "Kids don't make income, so that means no insurance is required." I like to think that humans aren't robots and have emotions, especially when it comes to any parent's worst nightmare. I've been to numerous funerals where children were the deceased, and I've met many families who have lost a child. In every instance, parents were never able to pick up and go back to work the next day. I know if one of my children passed away, I would need lots of time to grieve and be present for my wife and other child in dealing with this traumatic event. This time off has great consequences financially, which would only compound the pressure of the situation. I've seen people lose their houses due to a child's death when insurance was not in place to help buy them precious time financially.
4. What is the biggest life insurance mistake people make?
The biggest mistake people make is to under-insure themselves, or worse, not get any life insurance because they believe nothing will ever happen. The reality is, if you look at the obituaries on any day, you will find people who felt the same way but were proven wrong. People seem to forget that they have a 100% likelihood of dying.
5. Outside of life insurance, what other types of individual insurance are often overlooked?
Outside of life insurance, people tend to overlook disability insurance, critical insurance, and long-term care insurance. Again, everybody's needs are different, but this is why it's important to meet with a professional to determine what need is present.
Jason Lalonde is an experienced and knowledgeable financial planner who has been successfully helping clients since 2001. From his B. Comm degree to his accredited Chartered Life Underwriter (CLU), Jason is able to design personalized financial strategies that meet the needs of families and protect what is most important to them. Jason is a lifetime member of the prestigious Million Dollar Round Table, the premier association for financial professionals. Only the top 3% in the world qualify for membership. He has given multiple financial planning seminars, teaching people how to maximize their wealth and protect their assets all while minimizing risk and taxes. His aim is to build a strong lasting relationship to help you achieve your financial goals. He also believes in providing you with the highest-quality service and products while helping you make decisions in a non-pressured setting, thus ensuring all your financial needs are met.