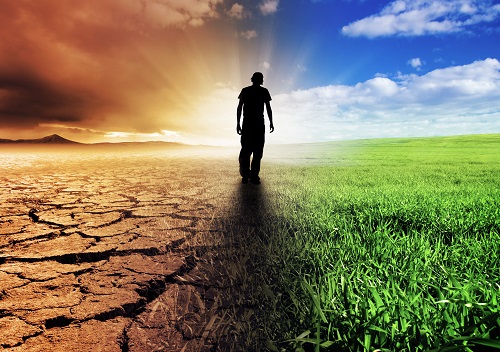 Canadian Living reports that 10% of the population suffer from depression at any given time and 15% will get hit with severe depression at some point in their lives. 
There are generally six different types of depression, which are defined in the following ways:
Endogenous Depression – Depression that is caused by internal sources, such as worry, fear and stress.
Situational Depression – Depression that's tied to particular situations, such as going to parties.
Psychotic Depression – Depression that's accompanied by delusions and hallucinations.
Major Depressive Disorder – Otherwise known as Clinical Depression, the symptoms are both physical and mental and include extended periods of low mood.
Manic Depression – Also known as Bipolar Disorder, the person alternates between extremely high energy moods to extremely low and depressive moods.
Dysthymic Depression  – Much less severe than other forms of depression and is often confused as part of the sufferer's personality. It is characterized by the fact that it is chronic and continuous.
Depending on the type of depression you suffer from, traditional life insurance policies may be available.
The policy may be available at standard rates or as a rated policy, unless you are outright declined. Standard rate policies are available to individuals without serious health issues and with good family health history.
These are individuals with mild forms of depression and where the depression is stable. They have a very good chance of receiving standard rates. Applicants with more severe forms of depression are more likely to receive a rated policy, or be declined all together.
Rated life insurance policies are life insurance contracts, which offer a surplus premium associated with extra risk. Ratings can usually be anywhere from 50% to 350% of the standard rate. Applicants rated over 350% are likely to be declined.
Another option for applicants with depression especially those with more severe or unstable depression, is no medical life insurance. No medical life insurance policies can be guaranteed issue plans or simplified issue plans. Guaranteed issue policies have no health questions and no medical tests, but also come with more limited face amounts and generally have a two-year waiting period on non-accident deaths.
Simplified issue policies have higher face amounts and lower premiums and many of these plans are available on an immediate pay basis. Simplified issue plans have no medical tests, but do have a short series of health questions. Thankfully, most simplified issue plans do not have a depression-related question. If the insured is first declined for life insurance, the type of simplified issue plan available will be more limited. Therefore, if you think that there's a good chance that you will be declined from traditional insurance, you should consider first looking at a simplified issue policy. Canada Protection a leading provider of Simplified Issue policies increased it's issue limits on it's Immediate Pay and Deferred Payout Term policies.  Humania Assurance also now offers $300,000 of No Medical Term 10 and Term 20 Simplified Issue plans. 
A last ditch life insurance option for people with depression is Guaranteed Issue Life Insurance where there are no medical tests and no health questions.  The cost of these plans are much higher and the death benefit is limited in the first two years to a return of premiums for non accidental deaths
Your broker can also submit a preliminary inquiry. This is an inquiry into your chances of being approved without making a formal application. This where the insurance company can give a good idea if your application will be rated or declined.
Give us a call at 1-866-899-4849 or try our No Medical Life Insurance Quote Page, if you think you may have trouble getting approved for traditional life insurance.