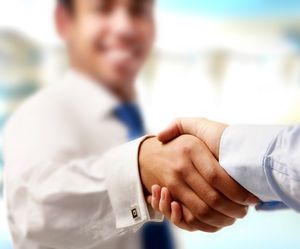 As competition heats up from direct market life insurance providers, many brokers and industry observers speculate about the insurance advisor's future in the life insurance industry.
So, are life insurance brokers on their way out? LIMRA stats suggest that we shouldn't sound the death knell just yet because there is a strong need for life insurance brokers and face-to-face contact.
A recent study showed that 22% of Americans admitted that they needed more life insurance, but of those respondents, only 54% made purchases. Another startling stat is that only 43% of consumers received a needs analysis from their broker when purchasing life insurance. This suggests that the brokers who are meeting with clients should be and could be doing a better job.
Doing a needs analysis not only gives the client a better understanding of the amount of insurance they need, but it also increases the likelihood of a sale and increases the size of the sale. A proper needs analysis shows the client how much life insurance is actually needed and why it's needed.
This value-added service is part of what separates a life insurance broker from direct sellers. Anybody can quote a client $250,000 of term life insurance, but is that what the client really needs?
The first step in any life insurance purchase is to determine how much coverage is really needed and what the insurance is needed for. From there, the brokers can explain the different solutions available and let the client know how the different insurance providers stack up against one another.
A good broker can also explain the underwriting process to the client and make specific recommendations. This type of value-added service is not available to individuals looking for a five-minute, quick solution.
LSM Insurance expert Tamara Humphries points out that most people spend more time planning their vacation than investigating their life insurance options — a fact supported by Forbes Magazine.
Tamara knows that a good broker is able to deliver meaningful advice in a low-pressure, concise, and understandable manner and adds that the Internet is a great place to gather information when doing your initial investigation of your life insurance options.
But before making a final purchase, it generally makes good sense to consult with a licensed broker who works with multiple carriers. This is especially true for hard-to-insure clients. People with health issues who participated in certain hazardous activities or travel to certain dangerous regions frequently should work with a broker who has experience in the hard-to-insure market and is familiar with the different underrating protocols of a wide variety of life insurance companies.