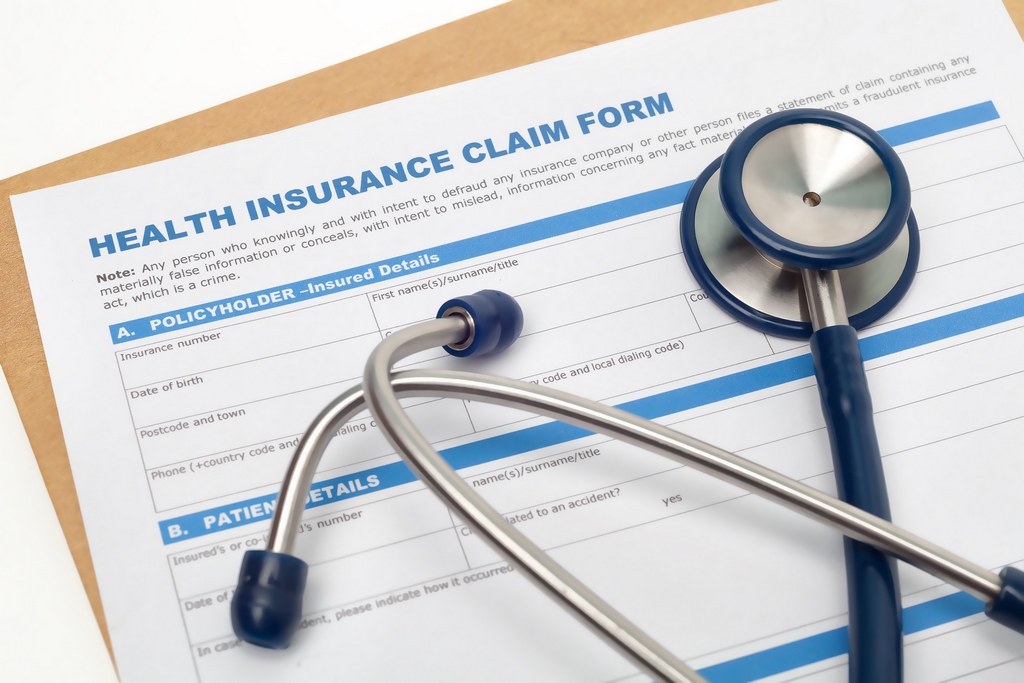 It can be difficult to decide which health insurance plan to go with, especially when there are so many features, advantages, and drawbacks to sift through. Thankfully, LSM Insurance is here to break it all down for you so you don't have to.
Manulife — Flexcare
• You can choose either a core plan or one or more of the stand-alone packages.
• If you choose a core plan, then you also have the option of increasing your coverage with one or more add-on packages.
Full coverage is available for expectant mothers who qualify for a Flexcare Core plan and the additional hospital coverage benefit within the first 20 weeks of pregnancy. (Coverage of the maternity hospital stay is limited to two days.) 
Newborns of parents who are enrolled in the FlexCare plan are automatically added to the same coverage if an application is made within 30 days of birth. If the application is after 30 days, medical information will be required.
Pros
Fast and efficient customer service
Large, reputable carrier
Cons
The initial premium equals two months of premiums
Sometimes long underwriting process
Ontario Blue Cross — Blue Vision
• If you select the Drug Benefit, you must also purchase the Extended Health Benefit.
• Coverage comes in Basic or Deluxe varieties.
• Prescription drugs are covered at 80 per cent without a deductible.
• Maximum Overall Reimbursement (per insured) is Basic, at $5,000 per calendar year, and Deluxe, at $10,000 per calendar year.
• Coverage ends on the contract anniversary coinciding with or following your 65th birthday.
• For any portion of a calendar year during which this benefit is effective, the maximum overall reimbursement is pro-rated for the number of complete months between the effective date of the benefit and December 31 of that same year.
Pros
The plan is not-for-profit, so if claims are lower than premium revenue, the company is not likely to increase its rates
Fast underwriting: most standard policies are issued within four weeks
Cons
There's not a lot of variety of health benefit options
Some dental offices avoid accepting blue cross coverage at the point of sale, due to benefit payment issues
Sun Life — Personal Health Insurance
•  Available to anyone who is 69 years of age or younger, is a resident of Canada, and is covered under the provincial health plan in their province of residence. Rates are renewable for those age 70 and older.
• If the application is made during the first 20 weeks of pregnancy, the woman is eligible to apply
for semi-private hospital coverage. However, the covered length of the hospital stay will be limited to just two days. When the baby is born, simply contact Sun Life Financial within 30 days of the birth and you can add the baby to your plan for a small, additional premium.
With Sun Life's pay direct drug card, the portion covered by the plan is paid automatically when the card is presented to the pharmacist.
The free My Sun Life Mobile app makes it easier for clients with Personal Health Insurance or Health Coverage Choice to submit claims through their smartphone. They can use their smartphones to submit claims and receive their payment within 48 hours, access their drug or travel card, and more.
Great-West Life — Sonata Health
If you're self-employed, your Sonata Health premium may be tax-deductible.
Choose from one of seven plan designs, including the Guaranteed Acceptance Plan (GAP).
The plan can be customized with four optional benefits when you choose scales one to six.
You (and your spouse, if you apply for couple for family coverage) may be as old as 60 when you apply. You can renew your coverage up to age 65.
GMS — ExtendaPlan
A wide range of benefits, including coverage for medical emergencies, medical supplies and equipment, as well as a variety of health specialists
Covers the cost of canes, reaching aids, raised toilet seats, grab bars, bathtub/toilet safety rails, and bathtub/transfer benches when accompanied by a physician's letter of necessity; maximum $300 per policy per year
Covers the cost of various health supplies and equipment like rib belts, air casts, and shoulder immobilizers to an overall maximum of $500 per person per year
Goods may be purchased anywhere in Canada, and services must be provided within your province of residence
Pros
GMS rates are typically less than other carriers
GMS is one of the best choices on the market, even for dental, as it offers a price break for families that have more than three members on the plan