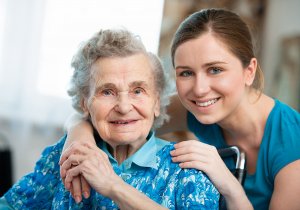 Life insurance is not just for men anymore. Gone are the days when all the information about life insurance was skewed towards men. Tamara Humphries, insurance expert from LSM Insurance, is perfectly aware of the fact that more and more women are becoming financially independent. Their lives are often full of unique challenges such as raising children, managing their household, caring for elderly parents, or balancing a career and home life. Together with their financial obligations such as loans and debts, these are no easy tasks. Therefore it is understandable that purchasing a life insurance policy can be a very practical way of providing for themselves should anything unexpected happen.
There are five types of women for whom life insurance is a viable option:
Single Women: Single women rarely consider their life insurance needs, typically believing that without dependents, they do not need life coverage at all. However, being single does not mean that they have no responsibilities.
Single Mother: If you are a single parent, you certainly know what "having tons of responsibilities" mean. To keep the household going, feed your kids, do the laundry, organize everything in your household, and most importantly, pay the bills, means you're busy all the time. This is even more daunting if you live without a partner. Imagine that you lose your income and become unable to work due to disability or illness. Who will ensure that your children are protected under such circumstances? Whether you are a single or divorced mother, life insurance can pay many basic expenses for you.
Two-Income Families: These days, it is more common to find dual-income families than ever before. When both spouses work, the need for life insurance should be particularly evaluated. Should either working partner die or become disabled and thus unable to work, the financial situation might become devastating for the family. Working mothers with life insurance will help make sure that their families' future is protected.
Stay-at-Home Mothers: If a woman is not the main earner in the family, she may be tempted to write off the idea of purchasing life insurance coverage completely. We all know how demanding and often expensive it is to run a home and at the same time care for children. With life insurance, a person is ensured that she and her loved ones will have enough resources for the children's current and future education expenses, for example. Even if she needs to hire support, there will be some money to do so.
Self-Employed Women: Many women who are self-employed have to think about how to cope with sickness or an accident that leaves them unable to work. The fact is that self-employed persons do not usually have the same insurance benefits as women who are employed in a business. Life insurance provides that added bit of protection for a self-employed woman and her family.