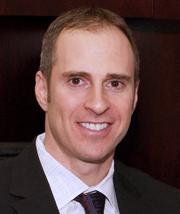 Group insurance plans offer a full range of options. Deciding on the right benefit plan starts with choosing the right broker. The following are five reasons why LSM Insurance is the right choice for your company's group benefit needs.
Extensive experience – Our brokers have almost thirty years of experience in the group benefit business. This experience helps our clients in many ways. We have built strong relationships with our insurance partners and their group underwriters. This has a tangible impact on the premiums your company pays.
Full-service team – All inquiries are responded to the same day. After-sale service is our top priority. The account executive assigned to your group is available to you seven days a week. You always deal directly with the person who put your company's benefit plan in place. We don't shuffle your questions to a third party. This means fast, knowledgeable, personalized service. One of our top brokers, Joel Cadesky, was recently called on Christmas Eve at 10 pm about an employee who was hospitalized with a broken leg while in Florida. Joel made a point of speaking with the hospital administrator to ensure all necessary paperwork was in place.
We are independent group specialists – We have a team of brokers specializing in employee benefit plans. We are not aligned with any one insurance company; instead, we survey the market and choose the plan and company that best suit your needs. Group carriers frequently change their pricing and plan features, so we monitor these changes and make any necessary adjustments.
No-charge individual and personal financial planning for your employees – Each group account is assigned a certified financial planner. You not only receive first-rate group coverage – your employees also receive personalized help with their individual insurance and retirement needs.
No fees for our services – Many brokers, even without our qualifications, charge consultation fees in addition to being compensated by the insurance carrier. We charge NO additional fees; all of our services are included in your monthly premium. We are compensated directly by the insurance carrier.