How long have you been in the industry and what made you get started?
My father passed away unexpectedly in Chattanooga Tennessee while on his way to Florida. He took ill and was hospitalized. The next morning, I received a phone call at 5am and discovered he was on life support. Being a family of five children all with our own separate issues, it was then that I was introduced to the benefits of having a Final Expense Insurance policy in place for my family. It made a very expensive and difficult time so much better than it would have otherwise been.
What are some of the advantages of using Life Insurance to cover Final Expenses?
Not having to worry about who in the family is going to pay for funeral costs and not having to deplete much needed personal savings at the worst possible time is a major benefit. Having final expense insurance in place is a huge gift you give to your family to leave good memories behind instead of debt.
What are some of potential caveats consumers should look out for when buying a Final Expense Life Insurance?
It is important to know the difference between Final Expense Insurance and Funeral Insurance. Funeral Insurance is most often in place and paid directly to a funeral home to cover a specific pre-arranged funeral, whereas Final Expense Life Insurance is paid to a named beneficiary. This will most often be a spouse or family member and allows freedom of choice as to how the funds will be used.
What is the difference between Guaranteed Issue and Simplified Life Insurance? 
In most cases, Simplified Issued Final Expense Insurance policies can immediately provide full death benefits, starting from your first day of coverage. All one needs to do is have the application approved and pay the first premium to secure coverage, and your paperwork should display the policy effective date. However, if your policy is a Guaranteed Issue policy it will have a graded benefit, and you'll only have access to partial benefits at the start of the policy's effective date. Full access to benefits will be available after a set amount of time — usually a two-year period.
What are the advantages of using an independent broker vs a captive agent when buying a Final Expense policy?
Captive agents are those that can only represent a single insurer, whereas independent agents represent multiple insurers. Having access to different companies will allow the advisor to provide the best available rate and benefits to the client, thereby providing the best service as opposed to the single company which the captive agent represents.
Author's bio: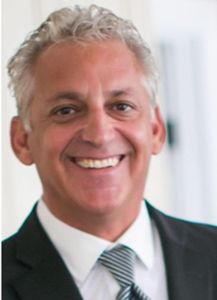 Zale Goldstein of Plan Ahead Inc. is an Independent Life Insurance broker offering a full range of no medical life insurance solutions. His expertise in the final expense and hard-to-insure market combined with his client first approach have made him a leader within the Canadian life insurance industry.