Introduction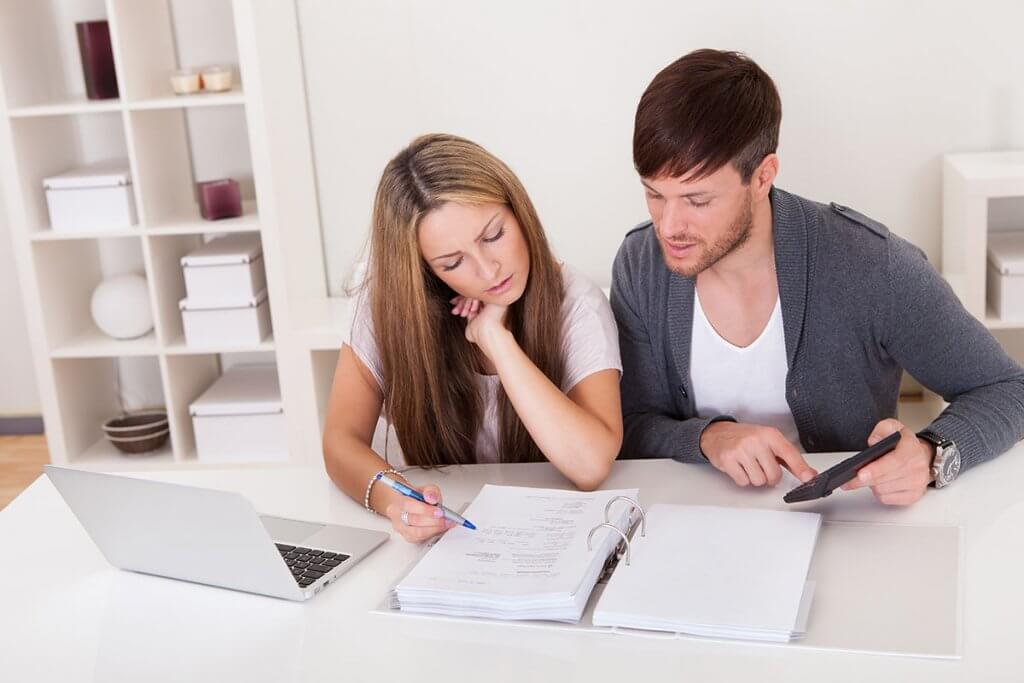 It is a well-known fact that typically, men pay higher rates for both car and life insurance. This is because male drivers are higher risk and women outlive men. Insurance rates are always tied to risk, so the insurers look at the majority data when factoring in their pricing structures. However, car and life are not the only types of insurance out there. How do rates compare between men and women for disability insurance? Let's take a look.
Before we start, don't forget to check out another article on how critical illness insurance rates and life insurance rates compare for men and women.
How does disability insurance work?
Disability insurance replaces a part of your income for the duration of your disability. Your entire income is not replaced. Your allowable maximum depends on your occupation class and the caps set out by the insurance company. Group insurance, for example, tends to have low caps. The duration is also subject to a few terms. You may need to do modified duties if your insurer feels you can work. You also must return to work as quickly as possible unless your policy states otherwise (and those policies are only for the highest occupation classes).
For example, John is diagnosed with a mental health condition (which is currently the largest driver of disability claims). His claim is approved and for the next 60 days he gets biweekly payments of 65 per cent of his income. He actively practices self care, visits a therapist, and takes any medication prescribed by his doctor. After 60 days he feels much better and returns to work, thus ending his disability payments.
What are key metrics to look at when looking for disability insurance?
A few key metrics to consider (along with their typical values) are below. However, remember that these policies are very personalized and may be combined with other policies (for example your spouse's benefit plan) as long as you do not go over your allowable maximum. Once your maximum is determined, you can stack policies up to your maximum but if you go over you will pay for coverage you cannot use.
Monthly benefits (e.g. 2,000, $4,000, $6,000, etc.)
Benefits as a percentage of income (e.g. 35%, 45%, 85%, 75%, 70%, 60%) – typically between 50% and 85%
Waiting period: can range between a few days and several months. Often it is 90 days.
Length of benefits: typically, until you are recovered and can return to work or until age 65 (or a predetermined period e.g., couple years)
Comparing disability rates for young ages: men vs women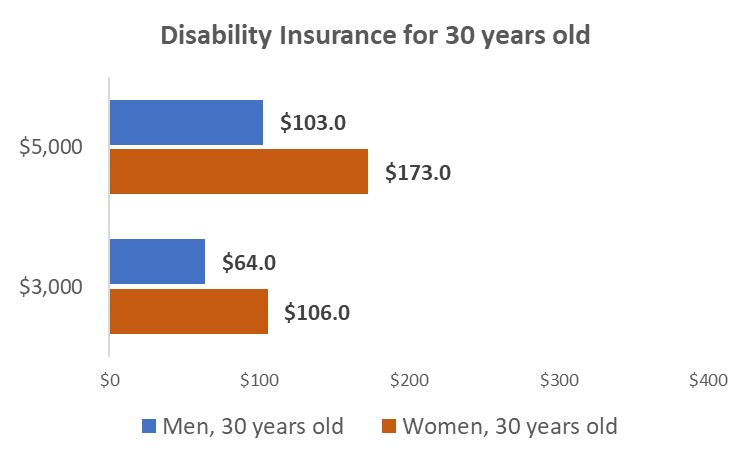 When comparing disability insurance for younger men and women, the difference is obvious. Unlike in the case of life insurance, disability insurance rates for younger women are higher than for young men.
As an example, a 30-year-old man and woman would pay $64 and $106 respectively for $3,000 in coverage. That's a whopping 40% difference, with women paying more. For a policy of $5,000, a 30-year-old man and woman would pay $103 and $173 respectively. For a policy of $7,000, those values go up to $143 and $241 respectively.
We see that the difference between disability insurance rates in the younger ages is quite significant between men and women.
Comparing disability rates for mid-aged Canadians: men vs women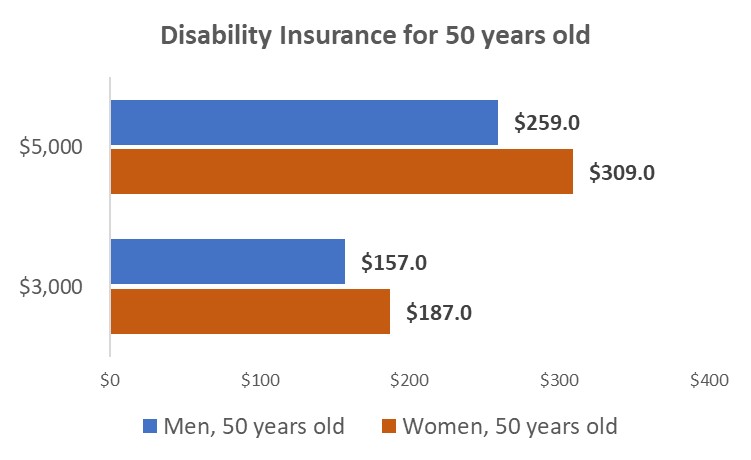 When comparing disability insurance for middle-aged Canadians, the difference exists, though it is less obvious. Men still enjoy preferential pricing, though the gap is not that drastic.
As an example, a 50-year old man and woman would pay $157 and $187 respectively for $3,000 in coverage. That means an approximate 16% difference with the woman paying more. For a policy of $5,000, a 50-year-old man and woman would pay $259 and $309 respectively. For policy of $7,000, those values go up to $361 and $431 respectively.
Reasons behind disability insurance rate differences
There are 10 main disability types in Canada as defined by a survey conducted by Statistics Canada:
Seeing
Hearing
Mobility
Flexibility
Dexterity
Pain
Learning
Developmental
Mental/psychological
Memory
It is important to remember that disability does not mean "purely physical disability." On the contrary, one of the highest disability types, and a still-growing category, is mental/psychological health.
The main reason behind higher disability insurance rates for women is that women have a higher probability of becoming disabled than men across nearly all age categories as per Statistics Canada. Also, due to a longer life span (on average, four years longer than men), there tends to be more women with disabilities in the older age category.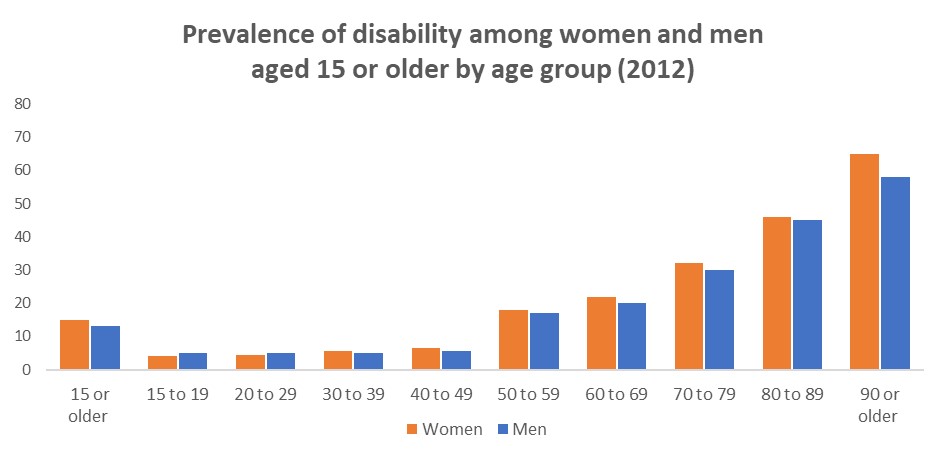 As per the Learning and Disabilities Association of Canada, in 2017 women were more likely to have a disability than men (24% and 20% respectively).
How to get good disability insurance rates?
If you are looking for affordable disability insurance rates, it is very important to work with an independent insurance broker who specializes in disability insurance products and has access to the products of numerous life insurance providers.
Our insurance specialists at LSM Insurance work with over 25 Canadian insurance companies and know the ins an outs of various disability insurance policies. They will be able to help you with a tailored disability insurance quote and policy.
About the Author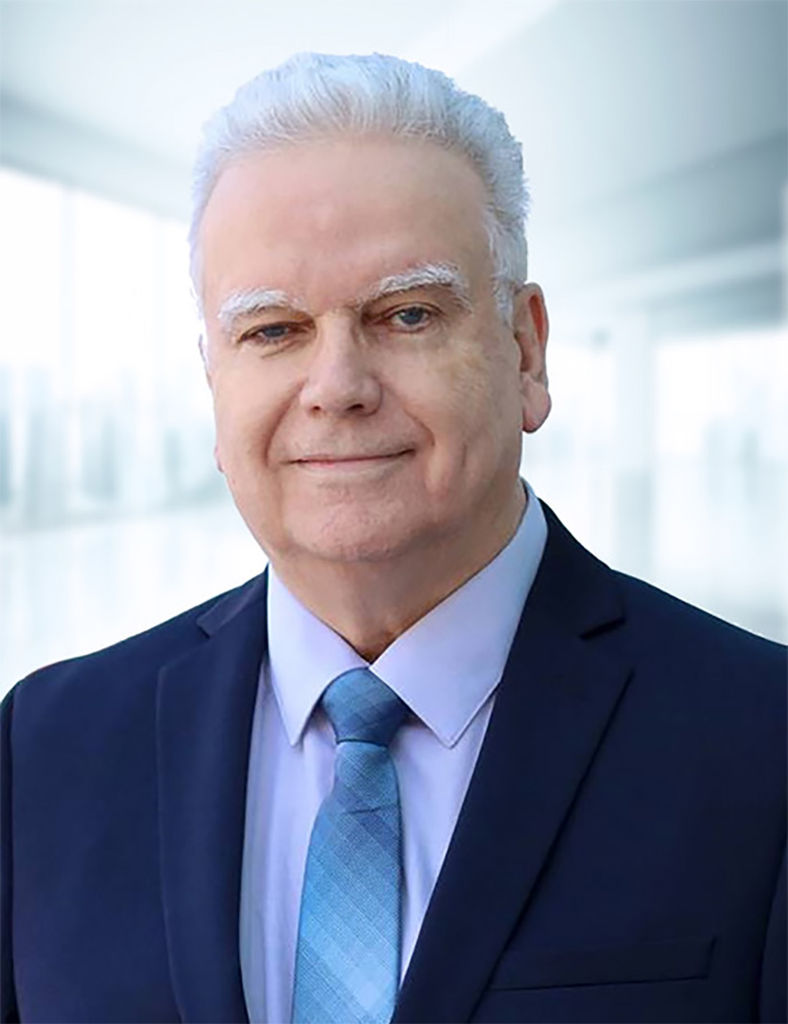 After a distinguished career in telecommunications that saw Richard travel the world leading seminars on the technical aspects of telephone networks and the internet, he began his life insurance career in 2003, initially with London Life, and ultimately as an independent broker, contracted with 24 companies and licensed in seven provinces plus YT. He is known locally as Mr. Spreadsheet for the many innovative Excel spreadsheets he has created, and to which he attributes many insights into the many plans available, not commonly known in the industry.
Richard was born and raised in BC, and currently resides in Langley BC, a suburb of Vancouver, with his wife of 51 years. He is a father of three, with two 15 year old grandsons. His main interests are in maths and science (which are surprisingly useful in helping the grandsons with their homework) and problem solving. He also loves to talk about computers, and bought his first micro computer, the IMSAI VDP 80 in 1977, and has probably owned over 100 or more since then. He is most proud of his family and the close relationship they have. He has also authored 11 articles published in FORUM Magazine, a magazine targeted at advisors rather than clients, although clients can also gain some insight from it.