Great-West Life plus Canada Life plus London Life = The "New" Canada Life
This month marks a memorable event in the Canadian life insurance landscape. Three companies that have been operating under different brands have become one brand. We decided to show in pictures a look at what is happening.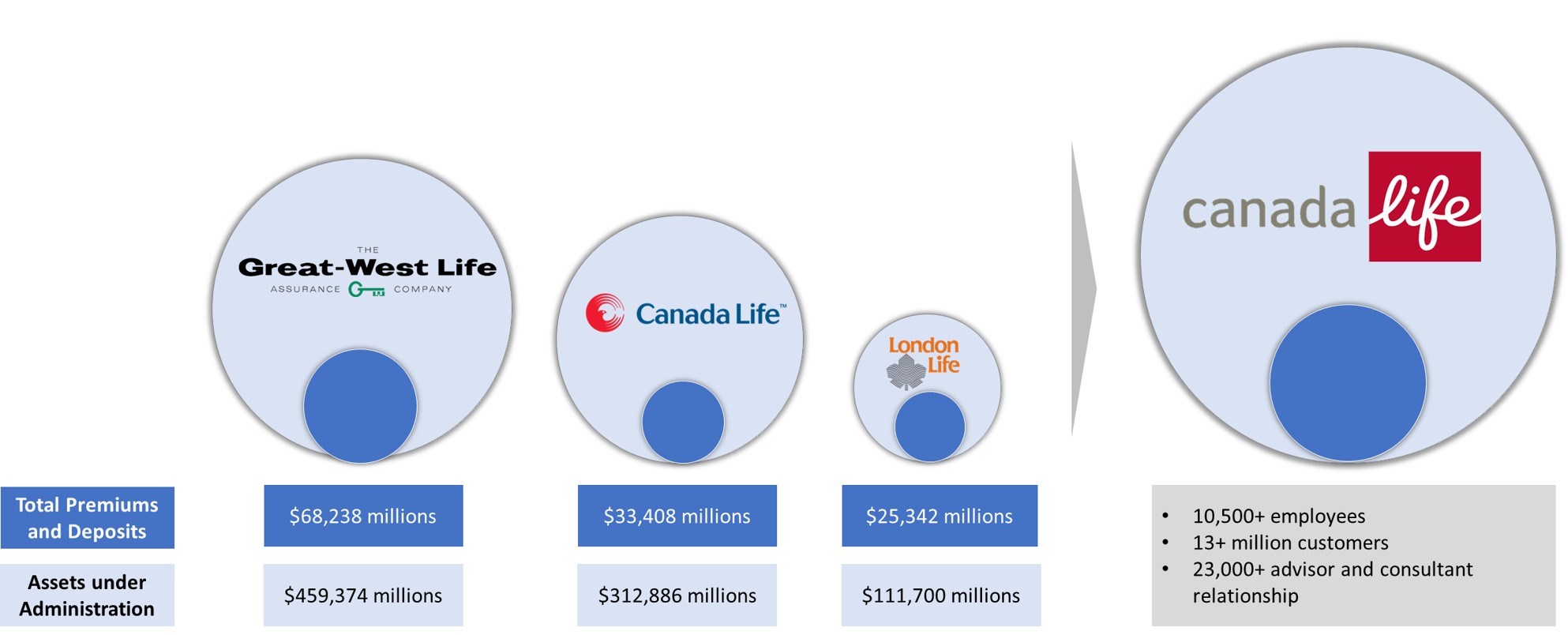 All three brands—Great-West Life Assurance, Canada Life, and London life—are merging into one brand: Canada Life. This will lead to the creation of a Canadian life insurance brand that engages more than 10,000 employees.
Here are these three brands in a snapshot with numbers based on the 2018 annual reports.
| | | | |
| --- | --- | --- | --- |
|   | Great-West Life Assurance | Canada Life | London Life |
| 2018 total premiums and deposits | $68,238 million | $33,408 million | $25,342 million |
| 2018 Assets under Administration | $459,374 million | $312,886 million | $111,700 million |
| Distribution via | Independent Agency Broker | Independent Agency Broker | Career Agents / Contact Centre |
History of Canada Life: Flash Back
Canada Life was founded in 1847 in Hamilton, Ontario as the first domestic life insurance company. London Life followed its path in 1874 in London, Ontario. In 1891, the Winnipeg-based Great-West Life Assurance company was established in Manitoba as a western-based alternative to eastern competitors.
Bringing together three brands under one banner means creating a brand that will become one of three largest life insurance brands in Canada.

How does the new brand compare to other large life insurance companies?
Actually, all three life insurance giants in Canada are quite similar in terms of assets under management, with Manulife being slightly larger than both other brands (Manulife's assets under management and administration in 2018 were just above one trillion – $1,083,522 million).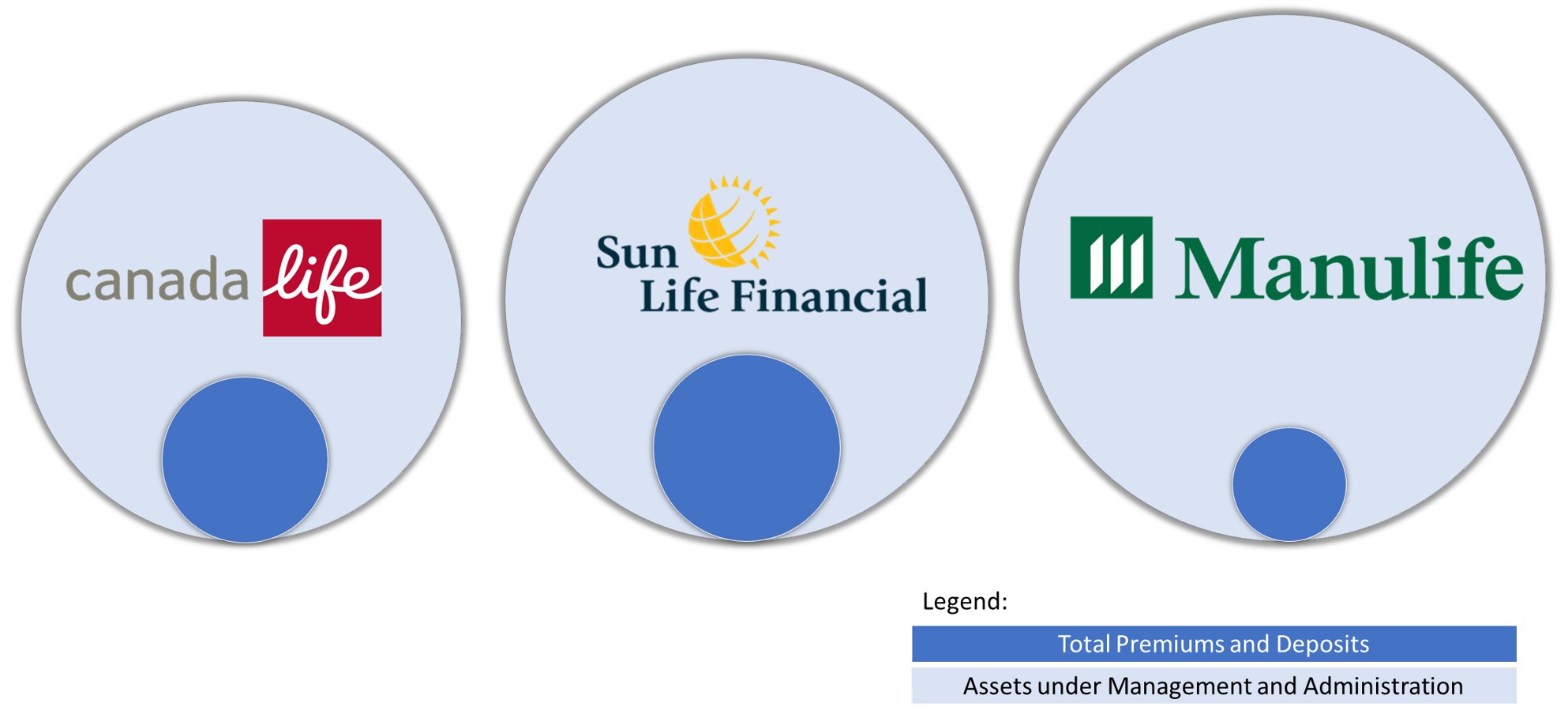 All these companies offer a variety of insurance products, ranging from simple term life insurance, whole life insurance, and universal life insurance to disability plans, critical illness plans, and health and dental insurance. All three are big players in the group benefits space as well. Beyond that, each insurer offers a sophisticated set of savings and investment products. An interesting fact is that Manulife, in addition to insurance, also has its own bank: Manulife Bank.