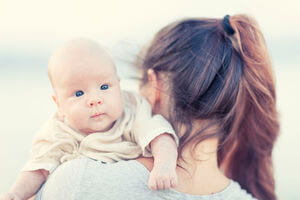 Life Insurance has become a top of mind topic for many as people start to consider their own mortality.
Dr. Moira Somers, a psychologist and executive coach at Money, Mind & Meaning in Winnipeg was recently quoted in the Globe and Mail saying "one way of settling death anxiety is by knowing that you've done everything you can to tend to people you care about; obtaining life insurance can help individuals exert that control."
Taking aside the psychological component, now is an ideal time to buy life insurance for many additional reasons.
A lot of people are out of work or their companies are beginning to scale back benefits.  Having an individual life insurance policy ensures that your family remains protected and as an added benefited an individual life insurance policy pays out on top of any existing work-related life insurance.
As a rule of thumb insurance companies don't like unknown risks and COVID 19 as well as future pandemics are a wild card that are currently covered excluding any specific exclusions.
Insurers may revisit their underwriting protocols in the near future.  We are living in uncertain times and locking in your coverage creates a sense of certainty.  Buyer Beware – make sure you read your application questions thoroughly and if you are unsure about anything ask for clarification and get your response in writing.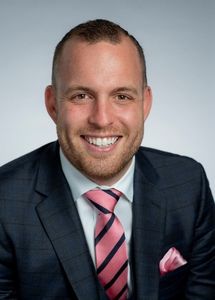 We reached out to Andrew Fink, President, Hub Financial Inc. for his thoughts on the COVID impact on the Canadian life insurance industry.
"There is lots of chatter in the marketplace around what impact COVID-19 will have on mortality factors and therefore the pricing of life insurance.
While it's a bit early to say, my belief is the impact on mortality will be minimal based on the total number of deaths we have seen in Canada and the average age of the Canadians who are passing.
We will likely see an increase in comorbidity as Canadians avoid hospitals and medical care when they would otherwise seek it, again not at a rate that will be meaningful to life insurance pricing. This upward pressure on mortality (albeit small) is also being offset by a reduction in work related deaths, car accidents and many other forms of premature passing that have slowed as we self-isolate. My belief is advisors should be concerned about insurance companies increasing premiums, but not because of mortality changes.
What I can almost guarantee is life insurance companies will be increasing rates on some of their products in direct response to the Bank of Canada cutting interest rates so dramatically. Fundamentally, insurance companies are investment companies. What they do with the premiums received before needing to pay claims is extremely important to their profitability and viability especially when looking at reserve requirements for the risk they hold. If they can't put money to work in secure investment classes at a reasonable rate, they need to collect more premium dollars for the same amount of risk to offset this. Limited pay Universal Life contracts, level cost Universal Life policies and Critical Illness contracts that guarantee premiums for extended time periods (Term to 75 and Term 100) will be the first impacted by this."
Considering Buying Life Insurance?
It is up to you if you want to buy life insurance. If you do decide to protect your family our life insurance brokers will help you get the best life insurance policy for your needs without having to leave the comfort of your home. You can get a free quote or simply ask us a question – our team is happy to assist you.
We are able to serve you by phone, email or video chat and have been been helping Canadians for over 25 years.
We work with more than 20 different life insurance companies and have in-depth knowledge of their policies along with the changes/nuances of each company with respect to COVID-19.
We are able to save you more because our brokers shop the market, whereas many smaller brokerages only work with a handful of companies. We think you will appreciate the LSM difference.