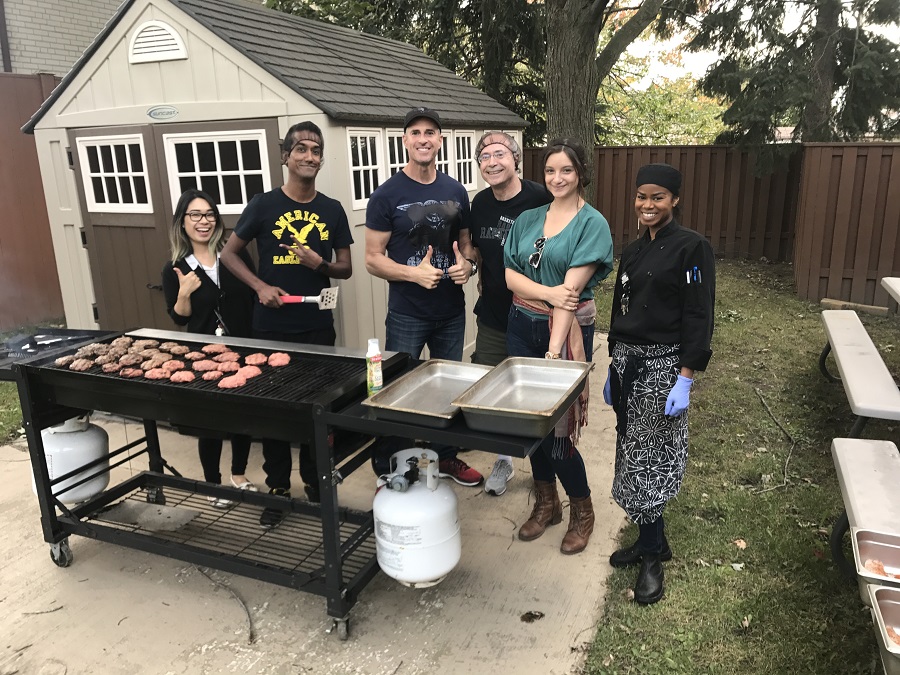 My team and I at LSM Insurance recently took part in our 3rd Annual Youth Without Shelter BBQ and as always, it was a great success. We wasted no time firing up the grill and creating delicious meals for kids in need. It is always rewarding to give back to the community when we can and Youth Without Shelter surely is a great organization to give back to.
What is Youth Without Shelter?
Youth Without Shelter is an emergency residence and referral agency serving homeless youth. YWS provides shelter, meals, and support to youth ages 16-24. All youth are provided with an independent shelter, surrounding by a helpful team of staff in a safe and nonjudgemental environment.
How does Youth Without Shelter help?
Youth Without Shelter provides more than just a shelter to homeless youth in need. They provide an educational outreach program, an employment program, a housing program, and much more. YWS helps these young individuals set up for and achieve success whilst remaining safe and sheltered.
Who does Youth Without Shelter help?
YWS helps youth ages 16-24 who are in bad situations. These youth may be facing homelessness or troubles at home.
Aside from those YWS helps directly, it helps those, like myself, who volunteer. I always leave feeling grateful for what I have in my life and thankful for programs like this that aid younger generations in becoming successful individuals. This program truly touches the hearts of many!
Where is Youth Without Shelter located?
Youth Without Shelter is located in the west end of the GTA in a safe and quiet neighbourhood.
It is always a great time volunteering at YWS and seeing the faces of the kids we and the staff help is indescribable. Our team did a great job this year and we were able to feed every single youth there. It is safe to say our 3rd Annual YWS BBQ was a success!
If you want to learn more about Youth Without Shelter and what you can do to help, visit their website.