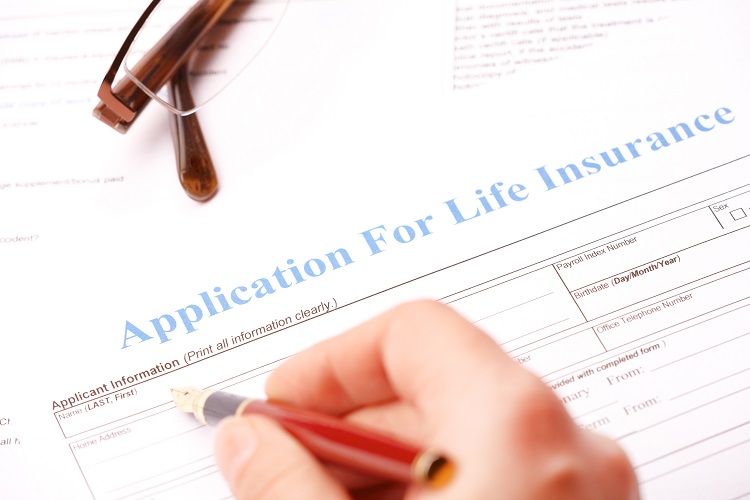 Life Insurance is designed to provide a financial safety net to the ones left behind in the unfortunate event of death. However, there may be instances when an insurance claim is denied. The best way to avoid this from happening is to follow the rules. Understand your policy and follow these simple rules to ensure your investment in your family's future will be protected.
1. Lying On Your Application
Leaving out certain items or fudging the truth a bit might sound harmless enough, but it could mean the difference between a payout and a denial when it comes time for your beneficiaries to collect. The application may seem large and some of the questions might sound like an invasion of privacy, but the insurance company is taking a big risk insuring you. They need as much information as possible in order to properly assess your situation.
Insurance companies can uncover any lies or secrets you may want to hide. Lying on your application is a breech of contract, which means your claim will be denied.
2. Unintentionally Leaving Out Information
You are supposed to be completely honest when filling out an application. What if you unintentionally leave something out like a routine checkup? Even if your checkout came out clean, be leaving it out the insurance company might automatically assume you have something to hide.
Take your time when completing the application to ensure nothing is left out, no matter how minor it may seem. If you are unsure of an answer, find out. A simple call to your doctor will confirm the date of your last visit. By rushing or guessing, you could nullify your policy.
3. Using an Under-qualified Agent
Most people will only need to complete one or two life insurance applications in their lifetime. The policy is a legal contract and must be completed properly. Since it is such an important document and one policy may cover you for your entire life (as with a whole life policy), it is vital to have an experienced agent on your side. Unforeseen circumstances could arise if your agent is inexperienced or under-qualified.
4. Underwriting is Done When Claim is Filed
Creditor policies are often underwritten when a claim is filed. This helps the company save the costs of underwriting when the policy is issued. This creates a problem for the insured because the application is not rated or possibly declined, so when a claim is filed, discoveries may be made that disqualify the insured – making the contract null and void and the claim will be denied. Protect yourself against this possibility by ensuring the underwriting will be done at time of issue.
5. Missing Mortgage Payments
Mortgage insurance is a bad idea for many reasons, but if that is the only life insurance you carry, it is even worse. Your mortgage payment is tied in with your life insurance, so if you miss a mortgage payment, you are also missing an insurance payment. Lapsing on insurance premiums can be cause for cancellation, leaving you completely unprotected.
Banks have many other ways to deny a claim as well. For example:
If you die within the first two years of coverage, your application will be re-examined for any inconsistencies or "white lies" concerning your health or lifestyle.
If you die while committing a criminal offence, even if you aren't charged.
Protect yourself with a personal life insurance policy not connected to your mortgage.
6. Policy has Expired
Ten or twenty years is a long time. It's easy to forget the exact date a policy you bought 1 or 2 decades ago will expire. If you have automatic payments, you never have to worry about missing a payment and having your policy lapse, but it puts your policy so far from your mind, that you never think about the expiry date sneaking up on you. You can prevent this by paying close attention to the notices from the insurance company. They will warn you when your policy is ready to expire.
7. Inadequate Documentation
In order to process a claim, the insurance company needs the claim form and the death certificate. Many people believe that either one or the other is enough. It may be difficult to think clearly after a loved one has died, but keeping your documentation in order is very important to prevent the claim from being denied.
8. The Suicide Clause
The suicide clause is what insurers refer to as "intentional self-destruction" or "death by one's own hand." When an insured person commits suicide, it's very likely the claim will be denied. Almost all policies won't pay out within the first two years of obtaining the policy, but some will not pay at all in the event of a suicide.
Make sure you carefully read and understand the exclusions of your policy.
The Slayer Rule
The slayer rule prohibits a beneficiary from collecting life insurance or any type of inheritance from a person he has killed.
To prosecute a crime, the accused must be found guilty beyond a reasonable doubt. This is not the case with the slayer rule because it applies to civil law, not criminal law. The law only needs to prove the accused was involved with the wrongful death of the insured.
Does Life Insurance Cover Murder?
The only time the insurance claim of a murder victim is denied is when the beneficiary or beneficiaries are implicated in the cause of death. This comes under the Slayer Rule – you can not benefit financially by committing murder.
Many people have tried it but committing a life insurance homicide rarely works. The first thing homicide detectives look for is a motive and in many cases, the motive is money.
The Fabio Sementilli Case
Internationally renown Toronto hairdresser and beauty company executive, Fabio Sementilli was found beaten and stabbed to death. His wife, Monica Sementilli, 45 and her lover, 55 year old Robert Baker, were arrested almost immediately on suspicion of murder.
Detectives believed the two had been having an affair for the past 18 months and that Monica was behind the plot to have her husband murdered. Baker and another man – who is still at large – committed the crime.
Police believe Fabio Sementilli's $1.6-million life insurance policy was the motive for the killing.
The Elizabeth Wheat Murder
Three days after Nuzzio Begaren married Elizabeth Wheat, he took out a $1,000,000 life insurance policy on her. Soon after, he hired some Los Angeles gang members to kill her – the sole intention was to collect the life insurance benefits.
The day of her murder, Mrs. Wheat noticed that she was being followed. She took down the license plate number of the car. She was shot to death later that day. The perpetrators fled and the case went unsolved for 15 years.
Due to the perseverance of Elizabeth's father, Robert Wheat the case was re-examined and the license plate number was found. They also discovered the phone call made by one suspect to another the day after the murder. The two suspects were picked up and interrogated. Both confessed to being hired by Nuzzio Begaren and revealed the part they had played murder. The actual shooter was never caught.
Mr. Begaren was convicted and received a sentence of 25 years to life.
Famous Suicides
There are approximately 828,000 suicides in the world every year. Most of these never make the news, however, when a celebrity takes his own life, the loss is mourned by fans everywhere.
One of the most shocking famous suicides is that of Robin Williams. Fans enjoyed his work in movies and television for over forty years. According to his wife, Susan, it was dementia with Lewy bodies (DLB) that may have caused the actor to take his own life.