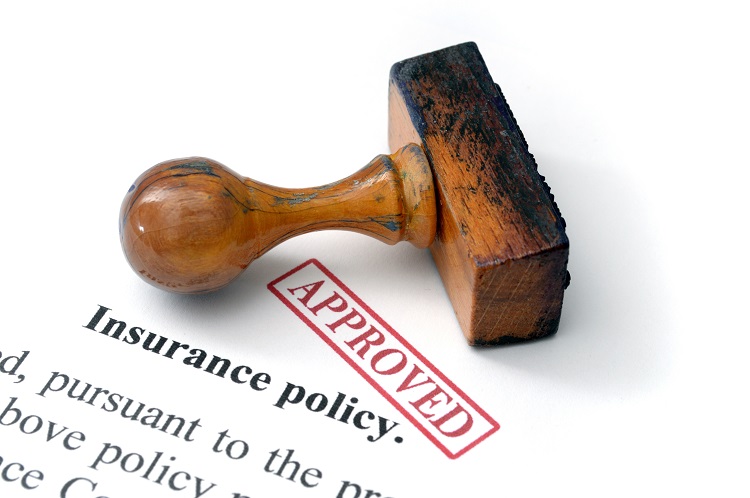 The No Medical Life Insurance market in Canada is exploding. More and more people are opting for the convenience of obtaining life insurance without a medical.
No Medical Life Insurance policies fall into 2 categories:
Guaranteed Issue (no medical exam and no health questions)
Simplified Issue (no medical exam and anywhere from a 2 to 25 + health questions)
No Medical policies are available as Term policies – where the cost starts off low and increases as you get older or Permanent policies – the premiums starts off higher but never increases.
There is a plan for everyone, but these plans can be an especially good deal for customers that may otherwise be considered hard-to-insure.
20 No Medical Life Insurance tips from LSM Insurance Founder Lorne Marr:
1. Understand the difference between different types of life Insurance.
Simplified issue life insurance: Doesn't require a medical exam but there are still a number of health-related questions. Typically, the more questions, the lower the premiums. The maximum limit on this type of policy is usually $150,000. You might not qualify for this policy if you have been denied life insurance in the past 2 years.
Guaranteed issue life insurance: Doesn't require a medical exam and there are no health-related questions. It is available to everyone, even if you have been declined life insurance within the last 2 years. The coverage limit is typically $25,000 and some payout restrictions may apply during the first two years of coverage.
Have a look at the detailed overview of life insurance types in Canada.
2. Make sure you are working with an independent broker who understands the hard-to-insure. Carriers are continuously changing and updating their products No Medical Life insurance is much different than the traditional life insurance market.
3. Take advantage of preliminary life insurance inquiries to see if a fully underwritten plan may be available to you. This process allows your broker to provide the insurance company with as much information as possible in order to determine your eligibility. The broker can then give you a heads-up on a possible rating or potential decline.
4. You can still get coverage if you are obese. Pay close attention to the build tables, they can vary significantly from one company to another. Not all companies have a build table. Here is a sample, generic build table:
| | | | | |
| --- | --- | --- | --- | --- |
| Height | Preferred Best | Preferred | Standard Plus | Standard |
| 5'5″ | 169 | 180 | 194 | 219 |
| 5'7″ | 179 | 192 | 206 | 233 |
| 5'9″ | 189 | 203 | 217 | 247 |
| 6′ | 205 | 221 | 235 | 270 |
5. Watch out for the 2 year waiting period. Many No Medical plans limit your payout to a return of premiums paid plus interest if you die during the first 2 years from a cause other than an accident. In case of accidental death your beneficiary receives the full amount.
6. Watch out for direct carriers. You may think you would get a better deal buying direct, but that is not so, mostly because you miss out on the benefit of a preliminary inquiry which can help you avoid a potential decline. Even one single decline can make it much harder to get approval from another carrier. Many simplified-issue policies ask if you have been declined for life insurance.
7. Make sure your premiums are guaranteed. Many No Medical plans don't offer guaranteed premiums, which means they increase after 5 years.
8. Look for hidden gems – they still exist. For example, most plans have a height and weight chart, but Assumption Life's Golden Protection plan does not, so a good solution for those with a build problem. Another is Edge Benefits Final Expenses offers a tier 2, option to extend the coverage from $25,000 to $50,000 if the applicant can answer "no" to 11 questions, and which significantly reduces the cost per $1,000 for this plan.
9. A good rule of thumb to keep in mind is that the more questions you can answer or the longer the health questionnaire, the lower the premium and the better the coverage.
10. If you unsure of a question take the application to your doctor and ask how you should answer. It's always better to be safe than sorry.
11. Beware of Accidental Death Benefit add-ons. These are expensive and provide little value since a very small percentage of deaths are caused by an accident, making the claim payout rate very low.
12. Some fully underwritten policies don't require medical tests but these are different than Simplified Issue plans. In a fully underwritten plan if you answer "yes" to a question the application is still underwritten whereas with a simplified issue policy if you answer "yes" to a question you are disqualified from that particular plan.
13. You can combine coverage with multiple no medical carriers to maximize your coverage.
14. Many serious conditions like depression, diabetes, obesity, heart disease, etc. still enable you to qualify for an affordable No Medical life insurance plan. In many cases, the rates are far less than a fully underwritten plan. As mentioned in number 2, work with an experienced broker who really understands this market and will do the extra work necessary to make sure you get the best plan.
15. If you were recently declined you can still qualify for coverage that pays out immediately. This was not the case a few years ago.
16. In most instances non smokers pay a lower rate. So even if you have serious health issues, not smoking will save you a lot of premium dollars on your life insurance.
17. Read the fine print. Understand what you are signing. All life insurance policies have a lot of fine print. No Medical plans are no different. If you are unclear about something, ask and make sure to get your answer in writing.
18. Pay annually rather than monthly. If your finances can handle one annual payment, you could save thousands of dollars over the life of the policy. For example, a 40-year-old, male non-smoker applying for 1M Term 10 coverage would pay $53.37 monthly for a total of $644.44 for the year, but the annual price would be $593, a savings of $47.47 per year.
19. Look for multi-life policies. Many insurance companies offer discounts for insuring both spouses or a multi-life policy. Make sure to take advantage of this type of coverage, if available.
20. Getting declined could limit your options. While it is true you can potentially qualify for a plan with an immediate payout if you are declined (see number 15), but your options may be far more limited. Take advantage of preliminary inquiries and do not apply for a fully underwritten plan if it looks like you will be declined. Go with a Simplified Issue plan first. Get this plan in place as a backup and then apply for a fully underwritten plan. If you are approved for fully underwritten coverage, simply cancel the Simplified Issue plan. It's more work but it's well worth the extra effort.
Should you have any other questions about no medical life insurance, our no medical life insurance specialistsare happy to help.