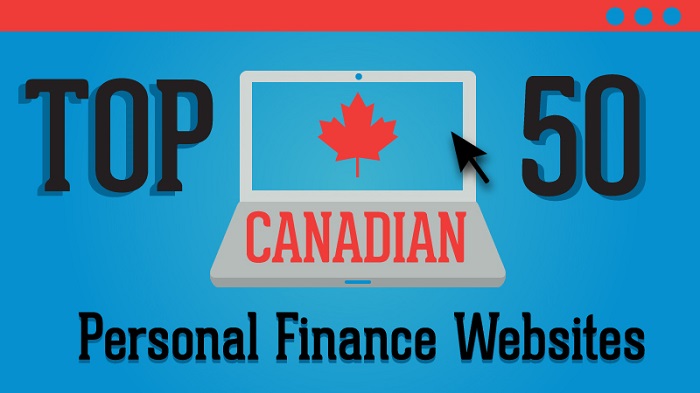 There are a lot of good top personal finance blog lists out there so we decided to take it one step further and collect key performance data to rank these websites by the numbers.
The list includes benchmarks such as the Alexa score and Moz Domain Authority, social metrics such as the content author's Klout score, Twitter followers, Facebook Page likes, Google Plus views and the website's most shared piece of content (as per Buzzsumo). We decided to rank the websites by Moz Domain Authority however by no means is that an end-all metric to accurately determine authority or popularity.
Please note this list is not conclusive of all personal finance websites in Canada. If you think we may have missed a website that could be added please email us at info@lsminsurance.ca or leave a comment below so we can include it on a future release.
Please note: These stats were last updated on April 21, 2015. We update the numbers on a yearly basis so we apologize if the current stats don't match up exactly. Thank you for your understanding.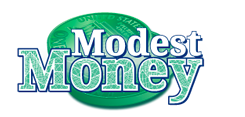 9. Gail Vaz-Oxlade

Moz: 51
Alexa Rank: 198,755
Twitter (@GailVazOxlade): 31.5 Followers
Facebook: 29,929
Google Plus: 28,909 Views
Klout Score: 81
Most Shared Content: Change Takes Longer than You Think (146 Shares)






Moz: 43
Alexa Rank: 72,031
Twitter (@garthturner): 7,856 Followers
Most Shared Content: Cranky Town (145 Shares)

Moz: 43
Alexa Rank: 378,393
Twitter (@brokeinthecity): 4,045 Followers
Facebook: 472 Likes
Most Shared Content: FB Budgeting (69 Shares)



Moz: 41
Alexa Rank: 150,956
Twitter (@jimyih): 9,431 Followers
Facebook: 1,197 Likes
Google Plus: 26,943 Views
Klout Score: 55
Most Shared Content: 7 Habits of Wealthy Canadians (875 Shares)

Moz: 41
Alexa Rank: 190,714
Twitter (@bigcajunman): 2,428 Followers
Facebook: 142 Likes
Google Plus: 299,614 Views
Most Shared Content: Debt Limiting Idea (103 Shares)



Moz: 41
Alexa Rank: 392,373
Twitter (@ccapitalist): 2,341 Followers
Klout Score: 38
Most Shared Content: Manulife IncomePlus: The high cost of peace of mind (7 Shares)

Moz: 40
Alexa Rank: 204,808
Twitter (@cdncouchpotato): 5,129 Followers
Facebook: 76 Likes
Klout Score: 49
Most Shared Content: The Folly of Forecasts (59 Shares)

Moz: 40
Alexa Rank: 330,661
Twitter (@momoneymohouses): 4,647 Followers
Facebook: 1,699 Likes
Google Plus: 31,381 Views
Most Shared Content: How Can She Afford That? She Can't, That's How (54 Shares)

Moz: 40
Alexa Rank: 347,688
Twitter (@thirtysixmonths): 5810 Followers
Facebook: 1,613 Likes
Google Plus: 120,577 views
Klout Score: 49
Most Shared Content: The Banking Basics Of A Credit Union (128 Shares)


Moz: 39

Alexa Rank: 289,152

Twitter (@moneyaftergrad): 2290 Followers
Facebook: 388 Likes
Google Plus: 2,024 Views
Klout Score: 54
Most Shared Content: The Price vs. Cost of Non-Necessities (33 Shares)


Moz: 39
Alexa Rank: 671,282
Twitter (@SustainablePF): 2,718 Followers
Facebook: 1,034 Likes
Most Shared Content: Living In A Shipping Container (242 Shares)

Moz: 39
Alexa Rank: 1,119,024
Twitter (@preetbanerjee): 9,707 Followers
Facebook: 730 Likes
Google Plus: 18,457 Views
Klout Score: 64
Most Shared Content: Rent versus Buy Calculator (56 Shares)

Moz: 39
Alexa Rank: 1,252,524
Twitter (@ellenroseman): 7,597 Followers
Klout Score: 59
Most Shared Content: Help, someone is pretending to be me (39 Shares)

Moz: 37
Alexa Rank: 262,486
Twitter (@myownadvisor): 3,081 Followers
Facebook: 521 Likes
Google Plus: 54,066 Views
Most Shared Content: Retirement Numbers and Rules (133 Shares)

Moz: 37
Alexa Rank: 338,010
Twitter (@goldengirlfinan): 3,065 Followers
Facebook: 2,388 Likes
Google Plus: 47,737 Views
Most Shared Content: 5 things you need to know about co-signing a mortgage (263 Shares)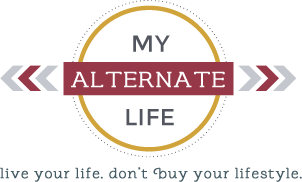 Moz: 37
Alexa Rank: 454,718
Twitter (@myalternateblog): 2,484 Followers
Facebook: 1,439 Likes
Most Shared Content: 5 Mistakes You're Making With Your Debt (455 Shares)
36. Financial Uproar

Moz: 36
Alexa Rank: 313,509
Twitter (@financialuproar): 1,247 Followers
Facebook: 102 Likes
Google Plus: 3,523 views
Klout Score: 47
Most Shared Content: Yes, The TFSA Contribution Limit Increase Benefits The Rich. Like It Should (12 Shares)


Moz: 35
Alexa Rank: 569,679
Twitter (@canadiandream): 657 Followers

Moz: 35
Alexa Rank: 1,083,447
Twitter (@cdnmoneysaver): 709 Followers
Facebook: 359 Likes
Most Shared Content: Why You Should Invest Like Your Significant Other (32 Shares)






Moz: 32
Alexa Rank: 391,046
Twitter (@simplyfrugal): 5,144 Followers
Facebook: 10K Likes
Google Plus: 21,517 Views
Klout Score: 60
Most Shared Content: Free Apron Patterns (14,218 Shares)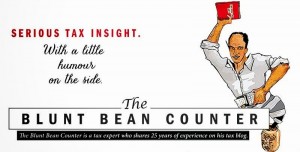 Moz: 29
Alexa Rank: 636,068
Twitter (@barrychoi): 2,714 Followers
Facebook: 105 Likes
Google Plus: 74,493 Views
Klout Score: 60
Most Shared Content: Intrepid Travel Canada Explains Adventure Tourism (93 Shares)


Moz: 26
Alexa Rank: 3,425,248
Twitter (@money_on_trees): 1,424 Followers
Facebook: 1,207 Likes
Google Plus: 234,645 Views
Most Shared Content: Is Netflix Really All You Need? (95 Shares)