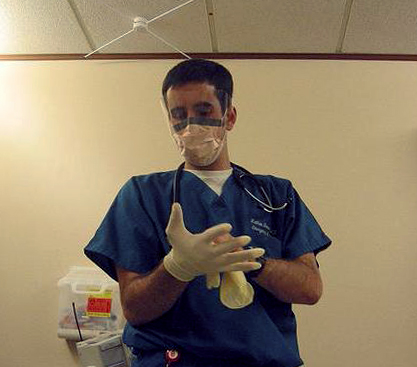 Guaranteed issue health insurance plans require no health questions and no medical tests in order for applicants to qualify for their coverage. However, there are a lot of guaranteed issue plans to choose from, and it can be difficult to narrow down your selection. This is why we're doing it for you. Below you'll find a breakdown of some of the most popular guaranteed issue health plans out there.
Manulife — FollowMe
If you apply within 60 days of your group life coverage ending, you will not have to answer any medical questions. If you apply after 60 days, you will have to complete a medical questionnaire.
Guaranteed renewable up to age 80.
Your coverage is guaranteed to continue up to age 80 — regardless of any changes in your health. Your coverage will not be cancelled, as long as your premiums are paid.
Non-smokers save up to 60 per cent.
Living Benefits is included at no additional cost.
Pros
FollowMe Life insurance protection starts when your group life insurance stops, so you won't have to worry about any interruption in coverage.
Your acceptance is guaranteed if you are a Canadian resident between the ages of 18 and 69, not ill or injured when your group coverage ends, and you apply within 60 days of your group life coverage ending.
Manulife offers more selection than Blue Cross. They have four plans ranging from Basic to Premiere.
Cons
Low coverage amounts, from $25,000 to $200,000.
You won't be accepted if you're ill or injured when your group coverage ends.
Higher premium cost.
Ontario Blue Cross — Blue Vision Express Plan
The Express Plan is for families and individuals.
Virtually guaranteed since it has minimal medical questions.
Blue Cross offers their Assistance Program, which is a value-added service in their policies.
The Assistance Program is a combination of free services to help you manage your health and benefit from exclusive member discounts.

Includes Extended Health, a Prescription Drug Benefit, and Travel Insurance.
Extended Health Eligible expenses covered at 100 per cent without a deductible, Prescription Drugs 80 per cent, and individual insurance 80 per cent.
Hospitalization (private or semi-private) up to a maximum refund of $200 per day for a maximum of 90 days a year.

Pros
A toll-free number is available to get answers to your questions on health and legal matters. Plus, you get access to health advice from a registered nurse, Monday to Friday, 8:30 a.m. to 5:00 p.m, and free telephone legal consultation with a lawyer.
After hospitalization of two days or more or following childbirth, you can get light housekeeping, a medication home delivery service, a health monitoring system, transportation of a relative or a friend to help with the baby's care, school tutoring for a convalescent child (elementary and high school levels), and home nursing care following childbirth.
A written recommendation from a doctor is not required for every extended health benefit except massage therapy.

Cons
There are health questions. Most guaranteed issue plans don't have any.
Higher premium cost and lower benefit than traditional insurance.
For drug benefits, when the insured reaches 65, they have only a maximum lifetime benefit of up to $10,000.
Travel insurance only covers trips of 15 days or less.