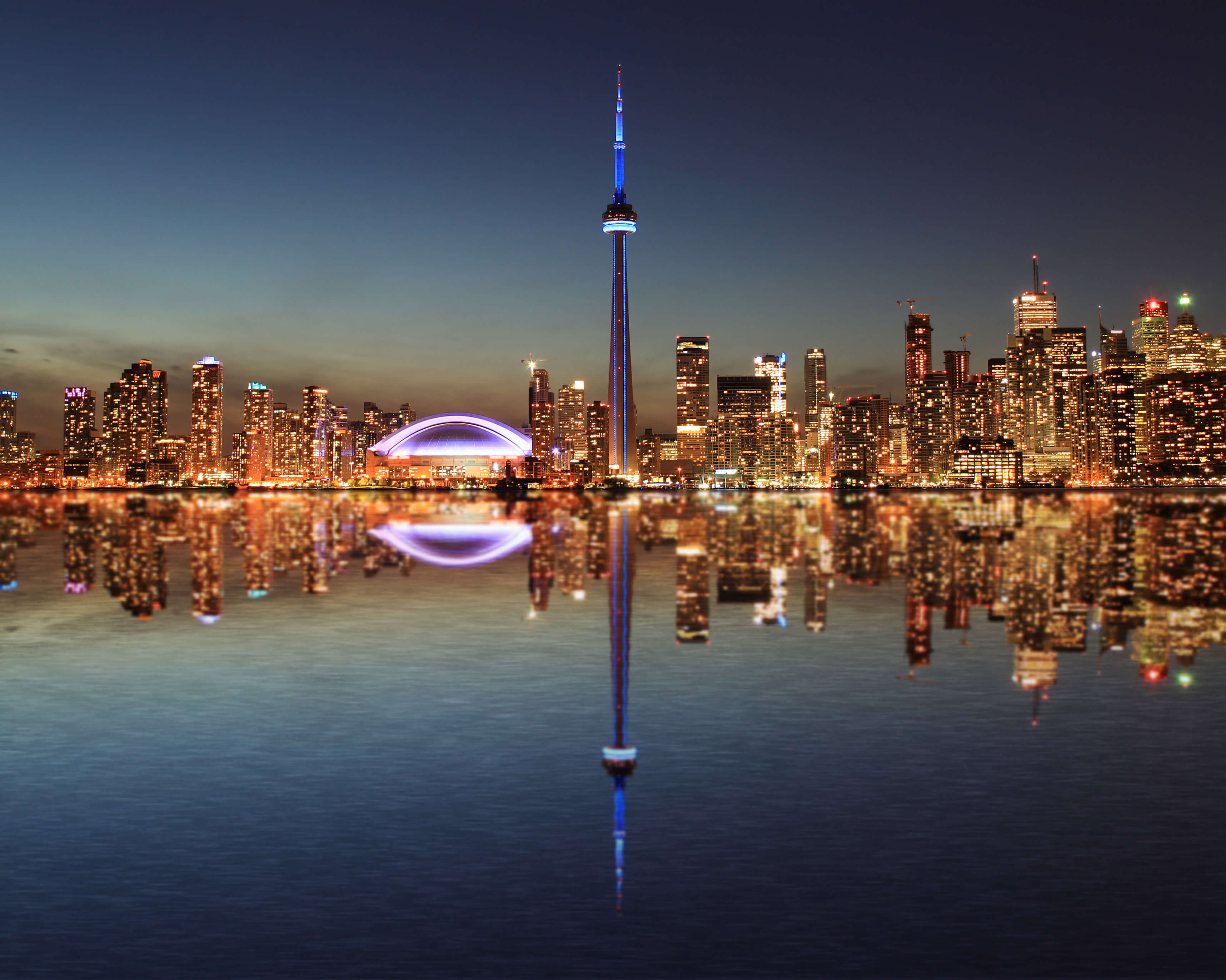 Toronto is Canada's largest city. There's so much more to see and do here that does not involve our crack smoking mayor Rob Ford. Toronto is so much more than a punchline on late night TV. Sure, you could visit the CN Tower, but that's old hat.
Why not wonder the shops of Kensington Market or visit the new Ripley's Aquarium? Yeah, there are some amazing attractions and neighbourhoods in Toronto and that's at least part of the reason why 2.53 million people call the city home.
Many of those residents have families and they will need life insurance policies to protect their family's financial future. If you are one of Toronto's 2.53 million citizens potentially considering life insurance, LSM Insurance has you covered. Our brokers, William Shung and Jack Bendahan, along with LSM Insurance's President Chantal Marr know insurance and this city better than anyone.
As the leader of the LSM team, Chantal is is committed to providing her clients with the highest level of individual service coupled with expert advice. Though she is now a member of the Independent Financial Brokers of Canada, which gives her the flexibility to deal with all major insurance companies, she was once a teacher, so dealing with families is her specialty and highest priority.
Insurance consultant William Shung possesses copious amounts of experience in the insurance field, having served as a former life insurance and long-term care advisor for the Knights of Columbus – the world's largest Catholic fraternal service organization. He also addresses Toronto's worldwide reputation for multiculturalism as the only member of the LSM team who is fluent in Chinese.
As of the 2006 census, 1,034,000 people claim it as their first language, which is up 18% since 2001. Chinese is also the number one language spoken among visible minorities in Toronto, as 420,000 people report it as their first language.
Shung also has an extremely worldly sensibility having held directorial positions in several multi-national advertising agencies and visited Southeast Asian capitals such as, Manila, Bangkok, Kuala Lumpur and Singapore on their behalf.
However, no one on the team understands the importance of insurance better than Jack Bendahan. Jack's experience with insurance is highly personal and changed his life forever.
His mother was diagnosed with a rare form of medullary thyroid cancer while he was running a successful business in Toronto's financial sector after graduating from York University. Then, a few months later, his father was rushed into hospital for emergency coronary artery bypass surgery. Neither of his parents had any disability or critical illness insurance and Jack knows that critical illness insurance in particular would have made a difference.
Critical illness insurance provides a lump sum after thirty days of surviving their respective illnesses. It could've provided his parents with medical assistance and homecare resources this would have looked after. Access to better doctors could have been made available; as well as compensation to take the time off work for a restful family vacation.
"My parents always provided the best for me. I wish I could have said thank-you in a way they deserved," he wrote when telling his story.
Bendahan is also bilingual. Along with Chantal Marr, he is fluent in both English and French, so he can serve both facets of Toronto's wider community
For him, insurance isn't just his job, it's his passion. He along with William Shung and Chantal Marr are dedicated to providing the best service they can. Marr in particular lists client trust and dedication to excellence as the hallmark of both her personal and professional life.
The LSM team has access to a wide variety of insurance companies, so they can always get you the best and most competitive life insurance rates available. It also pays to work with an independent broker because they are not tied to promoting one insurance company over the others like captive agents. They also have time to cultivate long-term relationships with insurance company underwriters, so that if there is a disputed claim or a denial of claim, your independent broker can write letters and campaign on your behalf.
Your broker can be your advocate, something the folks at LSM are happy to do, and another advantage going with an independent broker has over a captive agent who only works with one insurance company exclusively.
Competition and wide selection breeds savings for the consumer when it comes to your monthly premium payment and a little elbow grease from your broker can mean the difference between paying a regular premium and receiving a rating, which could translate into an up to 50% increase in your monthly premium from the regular rate.
Those who may be denied an insurance policy under any other circumstance, might actually be approved with the help of a competent broker. If your health issues preclude you from qualifying for a traditional life insurance policy, our brokers can also find you a guaranteed issue term policy that will give you insurance coverage automatically without any of the medical tests and health questions that come with a traditional life insurance policy.
Of course, you will pay a little more for a policy that comes with automatic approval because the insurance company is also automatically assuming more risk, but coverage of any kind is certainly better than no coverage at all.
With that in mind, Chantal Marr, William Shung, Jack Bendahan and the entire LSM team invite you to plug in your details below and receive a free no obligation quote. We look forward to you starting your life insurance journey with us.
Did You Know? Over 50% of our clients appreciate a savings of 30% or more on their life insurance premiums! It pays to get a competitive bid.