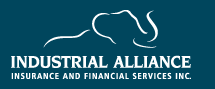 Industrial Alliance offers a Non-Participating Whole Life policy, which has a variety of pay options:

The policy provides fully-guaranteed coverage for life and allow the insurer to choose between payment options of 10 years, 15 years and 20 years, to the of age 65, or with a life-pay option instead. The minimum face-amount on the policy is $10,000. Coverage is available on a joint first-to-die basis, or a joint last-to-die basis. The plan also has a multi-life option, where you can cover up to nine insured people on the same contract. Preferred rates are also available to the individuals in the group who are in excellent health and have a very good family health history.
Additional features include a host of riders including their pick-a-term riders, which allows the insured to choose a term rider lasting from ten years to 40 years – the insured can also loan up to 95% of the policy's cash value.
For more details on non-participating, Whole Life Policies in Canada, please contact us at 1-866-899-4849 or visit our Whole Life Quote Page.