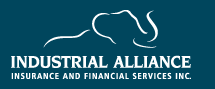 Industrial Alliance has been offering group insurance since it's founding over 100 years ago in 1892 and is currently the 4th largest insurance company in Canada.
Their group plans are custom built to feature the following benefits:
Life Insurance
Various basic and additional life insurance coverage policies are offered to members and their dependents.
Disability Insurance and Disability Management Program
Short and long-term coverage guarantees an income in the event of disability. The services of specialists are also available to promote the recovery of members and their quick return to work.
Medical, Dental and Extended Health Care Expenses
A range of coverage providing for the reimbursement of health care expenses such as, prescription drugs, dental care, massage and chiropractic services.
Travel Insurance
Full coverage and emergency assistance, which covers the insured member while they travel.
Health Spending Account (HSA)
A health spending account provides full reimbursement for medical and dental expenses the member would otherwise have to pay.
Critical Illness Insurance
Provides the member and their family with the financial peace of mind they need to deal with their condition and focus on recovery.
Best Doctors
Best Doctors is the world's online leader in connecting people with top medical advice and care, thanks to its database of over 500,000 specialists in various medical fields.
Multi-national Pooling
Multi-national pooling is a system in which the benefit plans of different subsidiaries or divisions of the insurance company in other countries are pooled together into a single plan in order to reduce their risk charges.