A positive innovation
Are you looking through the available life insurance packages and not finding one where you don't have to compromise about anything? Is it important for you to know that the insurance you get does not suddenly jump in terms of premiums after 30 years of stability?
Would you want to know if the rates you are paying are competitive without any loss in coverage features? Take a look at Equitable Life's new offering, called Term 30/65.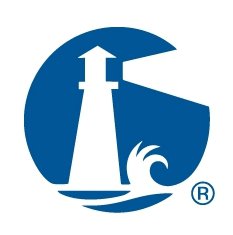 Exceeding expectations
As you probably immediately notice, the name of this life insurance product is similar to others mentioning the number "30," and yet there is the unexpected "65" that follows. This is because Equitable Life has made a bold and unprecedented move to keep its premiums frozen not only for 30 years, as is the practice becoming more or less standard in the field, but until the age 65. No other insurance company currently offers anything similar. Foresters, SSQ Insurance, Industrial Alliance, and BMO all quote stable premiums for the 30-year period only, whereas with Term 30/65 from Equitable Life, your coverage continue without increases beyond the 30 years and up to your 65th birthday.
Outrunning the competition
With this unique arrangement, you would think that Equitable Life has built the premiums increase into the premiums themselves, but that is, surprisingly, not the case. In fact, the Term 30/65 premiums are similar to the premiums that were previously known as the most affordable on the market — the Foresters Term 30 Single Life plan. This is a point worth illustrating on the traditional 30-year-old male non-smoker customer profile. As this type of hypothetical customer looking for $250,000 of coverage, you would be paying $30.15 per month for the first 30 years of the Foresters Term 30 plan. The Equitable Life Term 30/65 is $33.53 a month, but the coverage is level to age 65 in this instance. (Comparatively, BMO Insurance's Preferred Term 30 comes in at a $35.78 per month.) The situation changes dramatically when you reach policy year 31 — whereas with Term 30/65, your premiums remain steady at $33.53 per month, with Foresters Term 30, they would immediately jump to $1,011.83 a month, which is over 30 times higher than what you've gotten used to paying. The plan is convertible up to age 60, and they have a full suite of Permanent plans minus a Term 100 plan. It is rather refreshing to see a new approach that defies expectations in this regard, and Equitable Life certainly can be commended for introducing this new phenomenon to the life insurance market.
Setting new standards
If you are unfamiliar with Equitable Life, you should note that even before the introduction of this most recent plan, it had a respected standing in the life insurance field as a company that goes above and beyond to customize its offering to the needs and specifics of clients. For instance, it offers preferred rates for customers in excellent health and family health histories, while its Simple Issue Whole Life Insurance plan has attracted attention as a novice approach that is worthy of deep consideration. With the company's new Term 30/65 offer, Equitable Life is able to set new standards in the industry and approach the constantly evolving client requirements in a more sensible way.