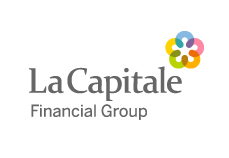 La Capitale offers a variety of term life and permanent life policies at competitive rates.
They have a special niche on their Term 20, Term 25 and Term 30 riders. These term riders are available on non-participating individual and joint permanent policies. Any rider for $100,000.00 or more will be given the premium band on a $1,000,000. This results in the insured paying substantially lower premiums on a La Capitale plan with under $1,000,000 of coverage.
Life insurance companies generally have five or six rate bands on their life insurance products. The higher the face amount, the higher the rate band and the lower the cost of insurance per thousand dollars.
For more details, call us at 1-866-899-4849 or visit our Instant Online Quote Page.