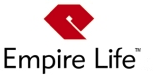 As of December 31, 2009, Empire Life has introduced additions to its Class Plus investment product.
The first being the extension of the bonus period past the first 15 years to the lifetime of the annuity. Now, you will be able to receive a 5% annual income base bonus every year as long as no withdrawals are made that year.
In addition, you will be able to receive your Lifetime Withdrawal Amount a full year earlier. Previously, you could only get it the year after you turn 65 and now you can receive it the year of your 65th birthday.
The new enhancements apply to contracts currently in-force and new Class Plus contracts. If these new rules appeal to you, feel free to give our office a call at 1-866-899-4849.