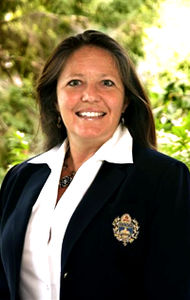 Tamara Humphries, insurance expert from LSM Insurance, still meets people who live under the illusion that a woman does not need life insurance at all. Nothing could be further from the truth. Whether you are married, divorced, widowed, or simply live without a partner, skimping on life insurance really is not the best idea. You may not fully appreciate it now, but at a later stage of your life it can ensure you peace of mind. Remember that the time to look for insurance policy is now, when you are still young and healthy, because that is when life insurance is cheap and easy to get.
Tamara says, "These days, it's not unusual for a woman to be the main earner in the household. There were times when people believed that men were the primary income-earners and breadwinners in the family. However, times are changing. Nowadays, women are often make as much of a contribution to the family income as men. In many cases, women have taken over this responsibility completely. You might be surprised how many of them don't even consider taking out life insurance even though they're the ones to bear the financial burden." According to statistics, many women have never even discussed this option with their spouses. Even though the insurance gender gap is slowly but surely closing, there are still many more men with life insurance.
It's a widely known fact that life insurance is the best way to protect you and your family from the devastating financial consequences of various unforeseen events. Whether you live alone or with your family, the fact is that it can replace your lost income, provide you with retirement security, pay off your mortgage, cover funeral and other death expenses, or guarantee that your spouse won't have to sell the home or personal belongings should anything unexpected happen. Moreover, it can be used to finance long-term goals such as your children's college education or provide financial security after retirement. You might already know this, but generally women get lower rates than men because they have longer life expectancies and the probability of paying a death claim is therefore much lower for women at any age.
Tamara believes that purchasing an insurance policy reflects not only a recognition of the need to meet your financial responsibilities and desire for secure future but also a loving commitment to your family.
Despite the abundance of information available, you may still find it difficult to choose the life insurance that best fits your needs. To help you find the best insurance for you, Tamara set up the Life Insurance for Women section, a guide to the labyrinth of personal insurance options designed specifically for women.