Life insurance isn't the easiest of topics, but it's certainly an important one, and it's one more and more young people need to start thinking about. Insurance isn't a middle-aged issue. Everyone needs insurance to protect their family from financial hardship. Whether you are a teenager heading off to school, or a 20-something buying your first car and entering the work force, life insurance for Mississauga youth is as important as life insurance for anyone else.
Mississauga Demographics
With a population of 721, 600 (2016 Census) Mississauga is a quickly growing part of the Greater Toronto Area (GTA), and Ontario – Canada's most populous province. Nevertheless, the population is aging in Ontario. The proportion of people aged 65 and over in the province has risen from 12.9% in 2001 to 14.1% in 2016. Over the same period, the proportion of people under the age of 15 declined from 19.6% in 2001 to 16.8% by 2016. The average age in the city by 2016 was 40 years old, and that number will only climb.
This aging trend is anticipated to carry on for several years yet, and predictions are out there that by 2022, seniors will outnumber youth in Mississauga.
What Does This Mean for You?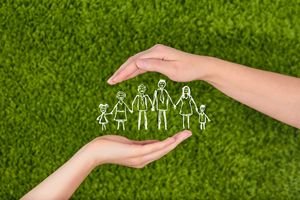 You might be wondering why you should care about these facts. For youth it means they need to be concerned with the health of their aging parents but also be asking questions about life insurance and final planning. Anyone who has children should have some sort of life insurance to protect their children from the financial burden that comes from sudden loss. If you are a young parent, you need to get insured so that your final expenses do not get passed on to your children or other relatives.
As Mississauga's population ages, it creates a bloat of expense potential that will trickle down to the next generation if those at the top aren't insured. For seniors, having insurance can provide peace of mind and assist you with estate planning. You can guarantee that your children and grandchildren don't have to suffer any undue financial strain in the event of your death. Getting life insurance in Mississauga is critical because you can see that this trend is occurring, and you need to protect your family from it.
Finding Life Insurance
How to decide which policy type is the best for you can be overwhelming. Choosing among term policies of varying years, simplified, guaranteed, traditional, universal life or whole life insurance – it's exhausting! How can you possibly know which avenue to take?
Discussing life insurance options with your financial planner is a good start, but when it comes down to the fine print, you will need an insurance broker to explain all these options in detail. It is smart to loop your financial planner or accountant into your life insurance choices, as these people will become integral in helping you with your estate planning down the road. Some life insurance policies in Mississauga will have tax benefits and wealth building potential, and these things need to be discussed with professionals to help you make the best decisions about your investments.
Perhaps most importantly is the decision to loop your family into your life insurance situation. Creating an open dialogue will provide assurance and build confidence in the fact that there is a plan in place. It is also a good way to encourage other members of your family, who perhaps have never considered life insurance, to get their own plan in place. Finding life insurance in Mississauga won't be difficult, but choosing the right policy could be.
Don't wait to contact an insurance broker and get coverage in place for yourself. You are never too young to be protected. If you need life insurance in Mississauga and are in need of some guidance, contact us today for an instant quote and to discover all of your options.