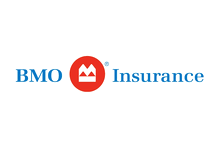 BMO Insurance's Easy One plan is a non-medical life insurance – simplified issue plan sold directly via the BMO call center and is not available through its broker network. The plan features are below:
1. It is available to applicants age 50 to 75.
2. There are no medical tests, but the insured does have to assign a declaration of health as part of an acceptance form confirming that the insured has had no serious illness.
3. Coverage on the Easy One plan starts from day one.
4. The premiums on the policy are guaranteed to never increase.
5. The policy offers a blended smoker and non-smoker rate. This is a very good value for smokers, but non-smokers are paying a much higher premium than they normally would.
To compare the BMO Easy One Simplified Issue plan to other Simplified Issue non-medical life insurance plans in Canada, please contact at 1-866-899-4849 or visit our Non-medical Life Insurance Quote Page.