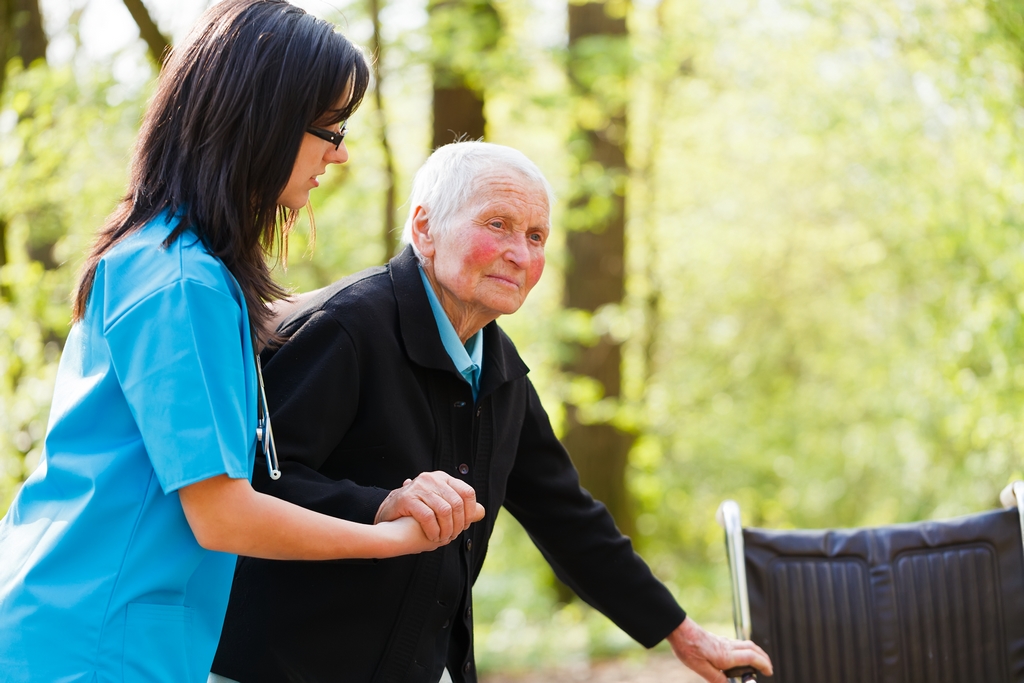 We are always surveying the latest and greatest insurance plans available in Canada and today we are breaking down the advantages/disadvantages of some of leading long-term care plans in Canada. We do the work, so you don't have to.
In 2008, LIMRA, a financial research firm, introduced stats that underscore the importance of getting long-term care insurance early. These include the following:
One in five Americans over age 65 will require some form of long-term assistance.

Only 61,000 Americans have long-term care policies.

There is $71 million worth of long-term care premiums in-force in America.

Long-term care premiums increased 9% from 2008 to 2007.

The top two providers of long-term care coverage provide 85% of the long-term care benefits.

The average age of an American long-term care applicant is 60.
Below is a point form analysis of some of the leading Canadian long-term care plans, so that you may compare, contrast and find the plan that works for your situation:
RBC Insurance's Long-term Care Plan (plan is no longer available effective June 23, 2012)

Pros

RBC Insurance is the only carrier in the market to offer a premium guarantee after five years and there is a lifetime cap of a 50% increase on the original premium amount.

Policies are paid up after 20 years, or once the insured turns 65, whatever is the longer of the two periods.

Cons

The plan is a receipt-based plan, so the insured is not free to spend the benefit money any way s/he wishes and can only be reimbursed with receipts.

The premiums are priced the same for males and females, which means males are paying a higher premium than they should and females are paying a lower premium than they normally would. All things being equal, on account of females living longer than males, women are more likely to file a Long-term Care claim.
The following is an example of pricing for a 60-year-old female, non-smoker:
$100/day benefit or $3,000/month of facility and home care coverage with a 90-day elimination period and a 5-year benefit.
Cost: $203.37/month
Desjardins' Long-term Care Plan
Pros

Cons

Premiums are only guaranteed for the first five years.

The policy is a bit high at $150/year.
The following is an example of pricing for a 60-year-old, female non-smoker:
$232.31/month We should also mention that premiums are lower for men.
Penncorp's One Step Long-term Care Plan
Features of the plan include:
The plan can be issued to applicants aged 30 to 70.

Benefit amounts can range from a minimum of $20.00/day to a maximum of $50.00/day.

Benefit periods are 80% of th maximum benefit for the first 720 days. At the end of the 720 day period the insured receives 100% of the daily maximum benefit for an additional 1,080 days (for a total of 1,800 days) after confinemnt begins.
Pros

As emphasizd above, the insured can qualify for the benefit if s/he requires assistance for only one of the six basic functions for daily living.

There are no policy fees associated with the plan.

Cons

The maximum daily benefit for the plan of $50.00 a day, or $1500/month is quite low when compared against other plans on the market. By comparison, RBC Insurance, the leading Long-term Care provider in Canada offers maximum benefits as high as $300/day ($9,000/month).

There's also no premium guarantee on the policy premium. Most companies offer a premium guarantee for at least the first five policy years.
The following is a quote for a 60-year-old female non-smoker:
Benefit amount: $50.00/day or $1,500/month
Elimination Period: No days for facility care and 90 for home care
Benefit Period: 80% for the first 720 days and 100% for the next 1080 days
Annual Premium: $1,089.15
Manulife's Long-term Care plan LivingCare
Features of the policy include the following:
Issue limits are between ages 18-80

Policy fees are $75/year

Premium payment durations are either pay for 15 years or pay to 65 (ages 80-50 only, and not available with shared coverage) pay to age 100.
Pros:

Their unique shared coverage option.

The plan is not receipt-based and the insured, while on claim, is free to use the funds however they wish.

Cons:

The premiums are not guaranteed beyond the fifth year. However, Manulife does not have the right to change premiums after the latter of 20 years, or when the insured turns 75.

The miminum elimination period is 90 days. Most companies have shorter elimination period options.
Below is an example of pricing for a 60-year-old, female non-smoker:
$150,000 of coverage with a benefit option of 2%, i.e. a payout of $3,000/month while on a claim and an elimination period of 90 days. The monthly premium is $222.31/month.
Sun Life's Long-term Care plan
Pros

Rolling five year guarantee (guaranteed to remain the same for five years).

Zero elimination period available for facility care.

No waiting period if there's a relapse of illness within 180 days of recovery.

Payment for the longer of 20 years or until the age of 55 is available.

Cons

Comprehensive benefit has to be purchased for home care services.

The premiums are not guaranteed beyond the first five years allthough if Sun Life increases the premium they can not adjust it for another five years.
The following is an example of pricing for a 60-year-old, female non-smoker:
Weekly coverage @ $750 means the facility care monthly payment is $172.80 and the comprehensive benefit is $268,79 with a 90-day waiting period. Premiums are lower for men.
If you'd like a quote for these, or any other long-term care plan in Canada, please visit our Long-term Care Instant Quote Page, or call our office at 1-866-899-4849 and we'd be happy to help.