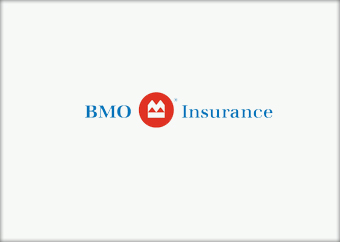 BMO Insurance offers a wide variety of permanent life insurance policies, some are very competitive, while others could leave you over-paying. BMO's 20-pay plan, has very aggressive cash values and industry leading paid-up features.
The non-participating feature of BMO's 20-pay plan means that the client does not participate in the insurance company's profits and all the values within the policy are fully guaranteed. The plan's particular asset is its paid up feature. Starting on the tenth policy year, the policy can be paid-up for a reduced face amount with no further premiums required. The reduced face amount will start at 50% and increase 5% each year, until the policy's 20th anniversary.
Whole Life sales in Canada having been surging in recent years.  This is due to a number of factors with the strongest factor being the rise of Universal Life – Level Cost rates. In many instances these Universal Life plan have gone up by as much as 35%.  Whole Life policies which can be divided into two types: Participating and Non Participating have also gone up in cost and in some cases companies have removed certain Whole Life plans from their offerings all together.  Case and Point – Empire Life's popular 20 Pay Solution plan is no longer available for sale.  This policy was very well priced and popular among it's broker network.  Other insurance companies are also looking at further price hikes or removing their 20 Pay plans.  Guaranteed Permanent policies do not fare well in a low interest rate environment and as profitability gets squeezed, insurance companies have to either increase rates or discontinue the sale of these plans. Three year ago BMO Insurance's 20 Pay plan stood out with strong policy features but the plans premiums were much high than its competitors.  Fast forward to today the policy still has those same great features but the plans premiums are also now among the best in industry.  How long will the rates stay this low – it's hard to say but if interest rates remain low BMO will likely be under pressure to follow suit of other Canadian insures and raise the rates.
Below is a look at how BMO stacks up against its competition (as of Oct. 2013). A 35-year-old, male non-smoker looking at $250,000 will also be looking at the following premiums:
Western Life – Term 100 – 20 Pay is $241.45 a month
SSQ Life Insurance Company – Whole Life 20-pay Solution plan is $258.53 a month
BMO Insurance's – 20-pay Whole Life is $258.98 a month
Wawanessa Life Insurance Company – Term 100 – 20 Pay is $275.85 a month
La Capitale -Advantage 20 Pay – $280.62 a month
You can get more details on BMO's 20-pay plan, as well as other carriers permanent policies, by visiting our Whole Life Instant Quote Page, or by calling our office at 1-866-899-4849.