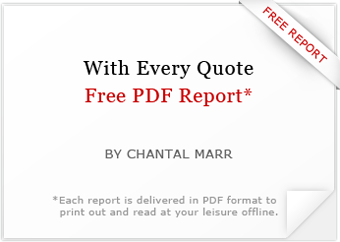 With Every Quote: Free Special Reports
Two Special Reports are offered with every insurance quote:
Universal Life Insurance Consumer Report
Whole Life Insurance Consumer Report
Each illustrated report is delivered in PDF format to allow you to print out the report and read it at your leisure offline.
These reports will help you navigate the tricky waters of insurance rivers.
Each kind of policy has its own particular function – whether investment or protection or a combination of the above. Each insurance company offer a confusing array of products in most categories.
LSM Insurance, a leading provider of online life and living benefit insurance solutions for Canadians, outlines the major concerns with each kind of policy and then goes on to disect the current top policies from that category from the top companies in Canada.
Each report is like an accelerated course in insurance analysis. The reports include the most up-to-date policy information and are updated every three to six months.
Quick to read and heavy on facts, if you are considering insuring yourself in Canada, you can't afford to miss our Canadian Life and Health Insurance report series.
What Clients Say
US Term Life Insurance Quotes also available.
Life Insurance in Markham, Ontario

Markham Civic Centre
Markham is the fourth largest municipality in the Greater Toronto Area and is the largest city within the Regional Municipality of York. As of 2011 census, the population of Markham increased to the size of 301,709 making it the 16th largest city within Canada. 
In 2013, the city has become driven by tertiary industry with over 900 technology and life-sciences companies making their homes here. IBM, along with other multinational companies, have made Markham their Canadian home. Other companies include: Honda Canada, Hyundai, Advanced Micro Devices, American Express, Johnson & Johnson, Apple Inc., Avaya, IBM, Motorola, Oracle, Toshiba, Toyota Financial Services and Honeywell.
LSM Insurance offers services for just the insurance you need. The types of insurance we provide include term life insurance, whole life insurance and universal life insurance. We are here to give you the peace of mine that you desire.
In addition to traditional life insurance policies, we also help clients find other types of insurance. For those that want to protect themselves against the possibility of getting a disability or critical illness, we have brokers who are willing to help you find the disability insurance or critical illness insurance that fits your needs. We also offer health insurance for those that want to insure themselves and their families for any medical concerns.
LSM Insurance – Markham, Ontario

LSM Insurance Markham Location
Hours of Operation
Monday: 9:00 am–9:00 pm
Tuesday: 9:00 am–9:00 pm
Wednesday: 9:00 am–9:00 pm
Thursday: 9:00 am–9:00 pm
Friday: 9:00 am–9:00 pm
Saturday: 9:30 am–4:00 pm
Sunday: Closed
Phone: (905) 248-4849
Email:
Other Locations
Tonronto
Calgary
Vancouver
Ottawa
Edmonton
St. Catharines
St. John's
Get your term life insurance quote and free reports now!
LSM Accreditation