Life Insurance and Obesity

Obesity and its complications
don't have to prevent you
from getting life insurance.
image courtesy ThinkPanama
Much like the rest of the world, Obesity rates in Canada are steadily increasing. In 2004, the Canadian Community Health Survey reported that 23.1% of those 18 and older (an estimated 5.5 million adults) had a Body Mass Index of 30 or more, making them obese. Another 8.6 million, or 36.1% were overweight.
With so many more Canadians facing the reality of Obesity and the complications that go with it, such as high blood pressure, diabetes and coronary heart disease, this new reality can have a direct impact on their classification and their ability to get life insurance. The four classifications of traditional life insurance are as follows:
Preferred Rates:For individuals in very good health and with an excellent family health history. See our article on Preferred Rates for more information.
Standard Rates: The rates most applicants receive.
Rated/Substandard: Given to individuals who have a higher risk level.
Declined: The insured is denied coverage.
Based on in-house survey of six life insurance companies, a male with no other health issues can qualify for life insurance coverage at standard rates at 5'9" and 250 lbs or 6'0" and 265 lbs.
However, the problem with obesity is that it often leads to other health conditions and insurance underwriters combine risk variables to determine the classification given. A good broker can often assist in high risk cases, by requesting a preliminary offer from the insurance company or sending a cover letter with the application. Many insurance companies, ironically enough, use the same height and weight tables for males and females, so a cover letter explaining lifestyle issues or other variables can really help.
Simplified Issue Life Insurance is another option for obese applicants. These applications have no medical tests and fewer health questions. They come with higher premiums and lower face amounts, but pricing options have improved significantly in recent years.
Free Life Insurance Quote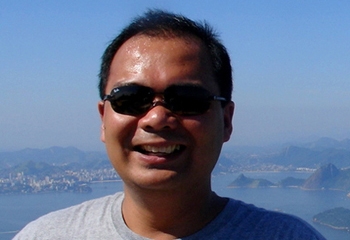 Jack Bendahan of LSM Insurance helped me with two insurance policies. He then even referred me to a good realtor and advised me on mortgage. (1 of
81
)
For more information, visit our Non-Medical Life Insurance Quote Page or our regular Instant Quote Life Insurance Calculator. You can also contact our office at 1-866-899-4849.