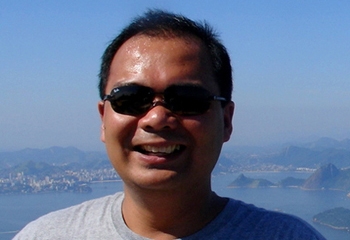 Jack Bendahan of LSM Insurance helped me with two insurance policies. He then even referred me to a good realtor and advised me on mortgage. (1 of
81
)
About LSM Insurance
LSM Insurance is a leading provider of online life and living benefit insurance solutions for Canadians. We are one of the most renowned brokerages in Canada, and have over 50 years of combined insurance experience.
We understand that different people have different needs and there is no one-size-fits-all policy when it comes to insurance. Therefore, we try to approach each client individually and provide him/her with a personally tailored insurance program, guidance and skilled support.
We pride ourselves in offering comprehensive life, disability, critical illness and long term care insurance solutions and we are committed to the highest standards of integrity and performance in dealing with both our existing and prospective clients.
Our well established, extensive list of carriers offers a large scope of insurance choices. This allows us to satisfy all our clients' needs and deliver them peace of mind. We believe that it is this level of service that keeps our customers coming back over and over again. Our team of experienced professionals will save you time and best of all you and your family can count on us when you need us most.
Put us to the test today!
Learn More
Elisabeth's Background
Elisabeth is a knowledgeable and motivated insurance broker who takes pride in building strong and lasting relationships with her clients.

Meet Aman Kapur
Aman seeks to build lasting relationships with his clients and use his skills to help his clients achieve the best value for their money.

Meet Chad Larmond
Chad Larmond specializes in helping Business Owners and Professionals replace income in the event of injury, sickness & death.

Insurance is my Calling
After a family tragedy, Jack Bendahan decided to enter the insurance business to make sure noone else had to go through what his family suffered.

Canadian Insurance Partners
These Canadian insurers are leaders in the industry and they provide a wide range of insurance and investment products.

Our values
LSM Insurance is a leading provider of online life and living benefit insurance solutions for Canadians.

Andrew's story
Andrew is a specialist who strives to exceed client expectations and his strengths include exceptional negotiating skills, dependability and strong work ethic.

Meet Syed Raza
Since joining the LSM Insurance Team in 2009, Syed has worked closely with senior brokers, learning and implementing professional best practices.

Tamara Humphries' Bio
As a graduate in physical and health education Tamara is very interested in fitness, nutrition, well being and leading an active lifestyle.

Why LSM Insurance
Why choose LSM as you independent life insurance broker? You will get unbiased advice and you will have access to all the policies in the market.

Meet Mark Potter
Born and raised in London, Ontario Mark's goal is to provide his community with the financial acumen and peace of mind that comes from sound financial advice.

Cineplex past winners
Winners of our free Cineplex tickets contest.

Contact
Get in touch with Chantal, Elisabeth, Jack, Aman and Mark - the LSM Insurance Team is here to answer your calls and e-mails.

Driving Directions
How to get to LSM Insurance from the Four Points of the Compass? Just follow these simple driving directions on a full sized map.

LSM Insurance in the News
LSM Insurance are regularly being interviewed and quoted by media. Here are some of the articles where the LSM Insurance team got mentioned or featured.

LSM Team Bios
More about people behind LSM - Chantal Marr, Elisabeth Prosper, Jack Bendahan, Aman Kapur, M.Potter, W. Shung and T. Humphries.

My Background
Chantal Marr is the President of LSM Insurance, one of the most renowned brokerages in Canada, with over 50 years of combined insurance experience.

Our Team
Our team is responsive to changing customer needs, through continuing education and by using technology to enhance customer service.

Testimonials
What's it like working with an insurance team who really cares about you and your family? Let our clients tell you about how we saved them money and time.

What Makes Us Experts
Life insurance plan is an important investment, so you want to make sure you choose a correct life insurance provider. What makes LSM the right choice?

Noor Kapur
Noor is dedicated to assisting clients protect their assets and ensure their families' welfare.