Cigar smokers and life insurance: the inside scoop
Cigar aficionados beware! Indulging in the occasional stogie could cost you more than the $150 you paid for that box of Cuba Caimans. It could cost you thousands of dollars in additional life insurance premiums.
But there is some good news. Most, but not all, life insurers still let you have the occasional large cigar – usually one a month.
The table below lists the details on how nine different insurance companies in Canada treat cigar use and the applicant's ability to obtain non-smoker rates.
| Company | How many cigars they allow |
| --- | --- |
| BMO Insurance | One cigar a month |
| Canada Life | One cigar a week and lab results must be negative for cotinine |
| Standard Life | One cigar a month |
| Industrial Alliance | One cigar a month and lab results must be negative for cotinine |
| Empire Life | One cigar a month and lab results must be negative for cotinine |
| Desjardins | One cigar a month |
| RBC Insurance | One cigar a month and lab results must be negative for cotinine |
| Unity Life | Zero cigars are allowed; instead, they offer a special cigar rate classification |
| Manulife | One cigar a month |
Note: Cotinine is a metabolite of nicotine. It is used as a marker of tobacco smoke inhalation.
The premiums for cigar smokers can vary sharply from one company to another. Case in point, a 45-year-old male who applies for $500,000.00 of twenty-year term coverage and smokes two cigars a month would pay $265.95 a month at AIG and $102.60 a month at Canada Life – a difference of $39,204.00 over the twenty years of the policy. But the Canada Life's applicant's lab results must indicate the absence of cotinine, to prove no tobacco smoke has been inhaled.
This is where things get tricky. The half-life of cotinine, the major metabolite of nicotine, is twenty hours. This means that the cotinine in the applicant's body at the time of last smoking will decrease to half the original level in twenty hours, to a quarter in another twenty hours, and so on. Depending on the starting level, it may take up to four days for cotinine levels to be undetectable. So to be on-side with Canada Life, the insured could smoke one large cigar a week, but should wait at least four days after the last cigar before meeting with the insurance company's nurse for testing.
Canada's Lowest
Life Insurance Rates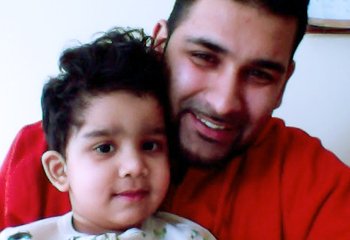 LSM Insurance's honest and reliable and the service is outstanding! (1 of
81
)
A few final points – when insurance companies refer to cigar use they are usually referring to large cigars. If you smoke colts, cigarillos and similar products, you generally do not qualify for non-smoker rates. It is also crucial to be truthful when applying for coverage. Until a life insurance policy has been in force for two years it may be contested by the insurance company for failure to disclose a material fact or misrepresentation of a material fact. The incontestability period may vary depending on the life insurance company.
Cigar smokers are best served by an experienced independent broker who clearly understands and keeps up-to date on the underwriting guidelines of a range of insurance companies.