Life Insurance and High Blood Pressure

High blood pressure doesn't
just mean doctors
It's no secret that underwriters look at a variety of factors when determining the rates you pay, and that high blood pressure will impact your premiums, but the news doesn't necessarily have to be bad.
Not all insurance companies view high blood pressure the same way, which is why it's important to shop around for the best rates. We can help you do just that with our Free Instant Quote Page.
Though its unlikely someone with high blood pressure will get perferred rates, since those rates are given to applicants with excellent health and an equally impeccable family health history, you may still receive life insurance with a modified premium. You are likely to be denied only if your blood pressure condition isn't under control.
Not all insurance companies view high blood pressure the same way, which is why it's important to shop around for the best rates.
It's important you deal with a broker who has experience working with clients with high blood pressure. They will be able to guide you through the following five variables that underwriters will be looking at when ruling on whether you qualify:
Height and Weight - Insurance is often out of reach for a person who has high blood pressure and is obese. If a person is 30-40 pounds overweight, they may qualify for for life insurance, but with a rating (a higher premium due to health issues).
White Coat Syndrome - White Coat Hypertension aka White Coat Syndrome, is a phenomenon where paitents have high blood pressure in medical settings, but not others. If you have White Coat Syndrome, you should tell your broker to let the paramedical company, that is taking the pressure reading, know. Your broker should also prepare a cover letter with your application. A cover letter can work in your favour.  Underwriters are people making decisions, they have guidelines but the decision is not automated so a good explanation by your broker can increase the likelihood of your application being viewed in a favourable light.
The Insurance Company - Every life insurance carrier has its own unique underwritting criteria and it's crucial that your broker be aware of the criteria used by each carrier. Your broker could also submit a preliminary inquiry which is not a formal application but will give them and you a good idea if the application will be rated or declined.
Blood Pressure Readings - Readings in excess of 140/90 for anyone under the age of 65 is a potential red flag when try to qualify for coverage. The first number is the systolic pressure, which is the peak of your blood pressure. The second number is the diastolic pressure, it's the pressure when your heart is filling with blood. The top number can be up to 160 and still considered high, but normal if you are over 65.
High Blood Pressure Under 30 - Applicants under 30 with high blood pressure will be heavily scrutinized, as it is less common in younger people. 
If traditional insurance is unavailable to you, there is still hope in the form of either simplified issue, or guaranteed issue policies that don't require a medical exam. We can support you in finding the right policy with our free Non-medical Life Insurance Quote Page, or feel free to contact us at 1.866.899.4849.
Free Life Insurance Quote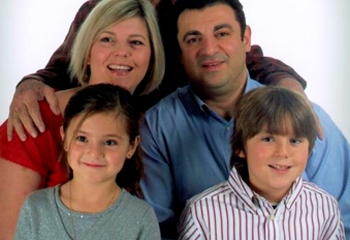 I had difficulty obtaining insurance in the past and I really appreciate LSM Insurance team searching the different insurance companies in order to get me a life insurance plan at an affordable rate. (1 of
81
)