Get in Shape, Get Money Back
Planning to purchase life insurance and also thinking about a 'new-and-improved' lifestyle? It could be one of the biggest money-saving deals in your life. Many insurance companies are finally taking healthy lifestyle changes of their clients into consideration, allowing you to convert credit back and save some big bucks. In this article, we'll take a closer look at three companies with compelling offers for the 'new' you.

Yoga exercise - Illustration by Angela Sevin
This insurance company is the only one to offer a conversion credit of up to 25% of the premiums paid over a 12 month period on a converted Term policy.
Example: Mr. Savvy Shopper decides he wants to convert his Equitable Life Term policy into a Permanent level rate policy. He will receive a savings of 25% of the premiums paid on his Term policy over the last 12 months – smart move.
If you quit smoking for 12 consecutive months within the first 2 years of purchasing your Equitable Life Term policy, you will receive a refund on the difference in premiums paid between what you paid as a smoker and what you would have paid as a non smoker (not applicable with Term To 100 or EquiLiving products).
Example: Ms. Prudent Purchaser is in the process of quitting smoking but needs life insurance – she will get a refund of the extra premiums paid as an extra bonus for quitting for 12 consecutive months within her first two policy years. This translates into big savings, only available through Equitable Life.
These companies also have a great offer for those who choose to live healthy. Not only will you feel great by staying fit, you could also save big bucks on your insurance premiums – up to 30% for individuals that qualify for preferred rates.
RBC Insurance offers "Preferred" and "Optimum" rates on their Term 10 and Term 20 policies for individuals who are in very good health with a very good family health history. AIG offers the same deal – "Preferred" and "Preferred Plus" rates on the same policies.
Free Life Insurance Quote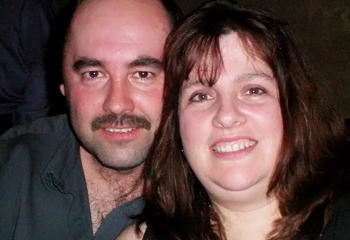 It's been a pleasure having LSM Insurance handle our family's insurance needs. We look forward to working with them in the future. (1 of
81
)
Example: Mr. Super Saver, a 40-year old male non-smoker, applied for $500,000 Term 20 coverage at a rate of about $70 a month (company specific). He was delighted to find out that because of his healthy lifestyle, he qualified for the preferred policies.
He now has the option to:
Pay a reduced rate of approximately $50 a month – a savings of almost 30% on the initially-quoted premium, or
keep his premiums at around $70 a month and
bump up his insurance coverage to $700,000-$720,000 – an increase of $200,000-$220,000 just for staying healthy.