Term Insurance – Specific pitfalls to look out for
Shopping for Life Insurance is in many aspects much like shopping for any other item. Take shoes for example. When looking for new shoes, they have to match your own lifestyle and suit your everyday life. You might need shoes for exercising, for home, for business, or for a night on the town. The shoes you choose have to serve the intended purpose, they have to fit comfortably and they have to be within your budget.
Life Insurance has more long term implications than shoe shopping but the decision making process is based on the same principals. Your needs and objectives are individual to you – the plan you choose can not be a one size fits all solution. In this article, we'll focus on Term Insurance.
For the record, Term life insurance is perhaps the simplest form of life insurance. It provides temporary life insurance protection on a limited budget. It offers a death benefit, but no cash value.
Life Insurance shopping like shoe shopping will require some research if you want to get the right fit. You need to think about how much coverage you want and what are your long term financial goals. Moreover, the plan you choose has to fit your budget – which is why prudent purchasers in the market for insurance shop for the lowest rates and the best value. Even if this seems reasonable in some way, what most consumers for life insurance don't realize is the plan with the cheapest rate is not always the best value.
It's important to realize there are two different types of Insurance plans, Term Insurance and Permanent Insurance. Term Insurance has a lower initial cost; however the premiums are only stay the same for a stated term – usually 10 or 20 years. The cost increases in a dramatic fashion after the term ends. If you don't renew it your coverage ends and your premiums are gone. By contrast the initial premiums for a Permanent Insurance are higher than Term Insurance but your cost remains level. You also have coverage for your lifetime and depending on the plan it may generate a cash value. It's crucial if you do choose a term plan that the coverage is convertible to a permanent plan without a medical but even than your premiums are based on your age at the time of conversion.
To get back to our analogy with shoe shopping, ask yourself - would you buy a cheap pair of shoes that didn't fit just because they were on sale? The answer is undoubtedly "No". You wouldn't get enough use out of them to justify the cost and they would probably cause more trouble than good. It is not to say that Term Insurance can't be a good fit, in fact in some instances it can but too many times it's sold simply because it's a cheap and easy sell.
Canada's Lowest
Life Insurance Rates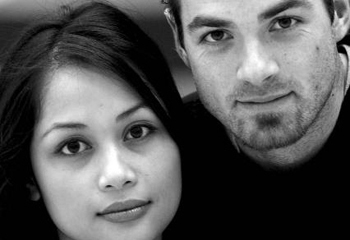 I couldn't be more pleased with the service LSM team has been providing to my family for years. I recommend to anyone to call LSM Insurance when seeking help with your insurance needs. (1 of
81
)
One last point when shopping for your life insurance is to be sure that you work with an independent broker who offers a full section of companies and products. To go back to the shoe analogy one more time – you want a store lined with a wide variety of brand names, styles and sizes. Don't let your local "captive" agent put you in a size 8 term policy – take the time to work with an independent broker who can create a custom fit that will serve you well for years.