A Closer Look: Term 20 Life Insurance

A closer look at Term 20
can save you money.
Just because Term 20 Life Insurance policies are generally straightforward, doesn't mean there aren't some nuisances that come with this coverage that deserve a closer look.
But before you even start disecting the in's and out's of Term 20 Life Insurance it's important to know how much insurance you actually need. Our free Needs Analysis Calculator can help take the worry out of that task for you.
Now you're finally ready to take a closer look at the following factors and features that come with buying Term 20 Life Insurance:
The "20" in Term 20 means that the premiums are level for the first 20 years of the policy.
1. The "20" in Term 20 means that the premiums are level for the first 20 years of the policy. This is true for virtually all term plans; some companies did offer policies that gave them an option to adjust the premium during a policy year, but, generally speaking, the premium remains level for the first two decades of most plans.
2. Beware of the renewal premium. Some companies offer a lower intial premium than their competitors, but offer a much higher renewal premium. The renewal premium should be kept in the back of your mind because even in the best case scenarios, renewal premiums on a Term 20 are up to ten times higher than the original premium, which makes it highly unlikely that most people will keep a Term 20 policy past its renewal.
3. Make sure the policy is convertible. Most Term 20 policies in Canada are convertible to permanent plans without a medical, but, some companies, including Primerica, and some of the direct sellers, like HSBC, do not offer conversion for their Term 20 Plans.
4. Choose a Term 20 carrier that offers preferred rates. Preferred rate plans are given to indviduals in very good health who have a very good family health history. If you qualify for preferred rates, it could mean up to a 30% savings.
5. Shop around. Term 20 rates can vary widely between companies, so we've taken the liberty of distilling it down to only seconds of your time with our Instant Quote Page. A savings of $10 a month can translate to $2,400 in savings over the 20 years of the policy.
Canada's Lowest
Life Insurance Rates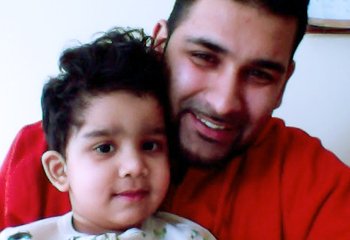 LSM Insurance's honest and reliable and the service is outstanding! (1 of
81
)
Just take a look at how widely this $250,000 policy for a female non-smoker can vary among some of the top Term 20 carriers in Canada:
Canada Life: $63.90/month
Empire Life: $64.58/month
Industrial Alliance: $66.38/month
RBC Insurance: $68.85/month
Sun Life Assurance: $70.65/month