Group Critical Illness Insurance
Critical illness insurance was first developed by Dr. Marius Barnard in 1983 to offset the financial burden associated with developing a critical illness. Medical advances have created an increased need for critical illness insurance; more individuals are surviving life altering illnesses, such as cancer, stroke or heart attack. But these advances in modern medicine have come at a cost – the increased survival rate has strained the Canadian health care system. This, coupled with the fact that many people are naturally seeking extra services and non-traditional forms of treatment, has led to a dramatic rise in cost of care and thus increasing the need for additional coverage.
As mentioned above, cost of care in many instances can be prohibitive and exceeds what is available in traditional group claims. That's where critical illness insurance comes in – it pays out a lump sum tax free payment upon diagnosis of a critical illness. The money can be used to pay off remaining debt, cover experimental drugs, provide daily living assistance or depending on the size of the policy seek treatment out of country.
Understanding the need for critical illness is relatively easy, obtaining the coverage can be much more difficult. Individual applications for critical illness coverage are much more closely scrutinized than life insurance applications. The insurance company closely examines the insured's health history and their family health history. Many individuals may not qualify for coverage based on their age or their medical history may preclude or restrict coverage. By contrast group critical illness coverage is guaranteed and can provided at a discounted premium – in many instances the savings can be 30 per cent below that of an individual policy.
As a bonus, some group critical illness plans offer portable coverage. This feature alone is one of the highlights of these policy types. It allows employees who leave their employers to continue their coverage – and retain their group discounted premium.
The amount of coverage an individual may qualify for depends on the insurance carrier and the size of the group. From an employers standpoint this can be a major lever in attracting and retaining key employees. Critical illness coverage bridges the gap found in most traditional employee benefit plans. An example may be a senior executive whose family health history may have precluded him from individual critical illness coverage and his group disability plan only covers a fraction of his income. A group critical illness plan may provide the leverage needed to lure him from another firm or to keep him with his present employer.
Free Life Insurance Quote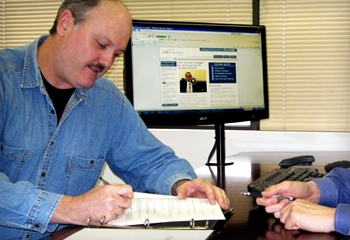 Thank you for the excellent service you provided. You were very thorough in your explanations and I wouldn't hesitate to refer LSM Insurance in the future. (1 of
81
)
A key advantage to the employee is the potential portability of the coverage. An employee retiring at 60 would be faced extortionate premiums on an individual critical illness policy and the coverage may not even be available due to health issues. However, if the same employee was enrolled in a group critical illness plan the coverage may be portable and the rates would be based on the employee's age at the time of enrollment.