What is the Best Way to Buy Life Insurance in Canada?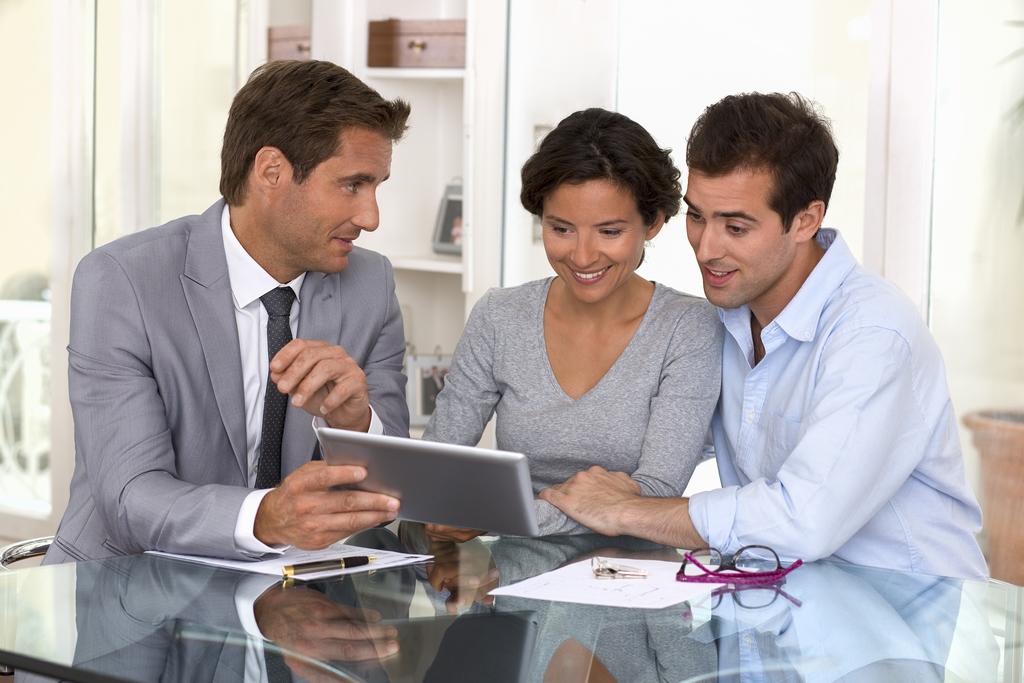 From all forms of communication available, Canadians are constantly bombarded with seemingly endless pitches to buy life insurance. Be it by phone, by mail, in-person, or online, it all begins to look the same. That's why when you're finally ready to buy a policy, it can be difficult to discern not just what life insurance policy to buy — but the means you should use to buy it.
The following will hopefully help you seperate the wheat from the chaff when it comes to the best route for buying your life insurance policy:
Online – Many major insurance companies allow you to buy your policy online. At first glance, this may seem like an excellent option because, after all, you avoid the middleman and are buying direct.
The reality is the insurance companies charge the same premium, whether you buy online or through a broker.
Worse, you are stuck when it comes to service-related issues or deeper explanations of the different features and provisions of your policy. There is no in-person point-of-contact. Buying online will only give you access to a limited number of plans available through that insurance provider because most companies only sell term insurance online.  If your needs are better suited by permanent insurance, you're pretty much out of luck.
Via Call Centre – Buying over the phone carries the same pitfalls as buying online. The applicant is left without a go-to person if they have questions, or something goes wrong. In addition, most call centres only sell policies from one particular company. Insurance premiums often vary sharply from company to company, so making a purchase decision based on a single company may result in you overpaying by 20-30%.
Special Mail-Out – Many insurance carriers offer special accidental death packages by mail. However, the only special attribute they carry is the ability to seperate you from your hard earned money without it being very likely that you'll ever be able to claim on the policy. This is because accidental death is very rare, having a mortality rate of only 5%. Besides that, accidental death insurance usually costs more than a term life policy that will cover you no matter how you die. Just in case you're still uncertain, a 2007 Money Sense Magazine article further illustrates why I think accidental death insurance makes no sense, and truly impractical for the average potential policy holder.
Captive Agents – These are insurance advisors who just offer products from a single carrier. The premiums charged by captive agents are often much higher than those offered by independent brokers and captive agents are truly handcuffed because they generally only have access to a limited number of plans. Check out this video — part of our Life Insurance Risks series — where I use my ten years of experience working in a captive environment to uncover other truths about captive agents you may be unaware of as a consumer. 
Independent Brokers – An independent insurance broker has access to a full menu of insurance plans. Unlike captive agents, they are 100% free to shop the market and get you the best rate. Of course, before you deal with any independent broker, you need to verify that they do in fact have access to a wide array of insurance companies and not just two or three. You also should ask about his/her experience in the industry, credentials and be sure to get references/testimonials from existing clients.
Rest assured that LSM advisors are completely independent and have access to over 15 unique insurance carriers. Best of all, you can browse our website's full library of articles covering virtually every life insurance issue. You can also get a free instant quote at our variety of Instant Quote Pages with absolutely no obligation. When you are ready to meet with a broker, we can connect you with a qualified advisor who will assist you, in a no-pressure environment, with a plan best suited to your indvidual needs.
You can call us at 1.866.899.4849 for more details on our services, or the pitfalls hilighted here.