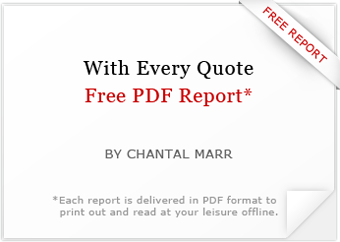 With Every Quote: Free Special Reports
Two Special Reports are offered with every insurance quote:
Universal Life Insurance Consumer Report
Whole Life Insurance Consumer Report
Each illustrated report is delivered in PDF format to allow you to print out the report and read it at your leisure offline.
These reports will help you navigate the tricky waters of insurance rivers.
Each kind of policy has its own particular function – whether investment or protection or a combination of the above. Each insurance company offer a confusing array of products in most categories.
LSM Insurance, a leading provider of online life and living benefit insurance solutions for Canadians, outlines the major concerns with each kind of policy and then goes on to disect the current top policies from that category from the top companies in Canada.
Each report is like an accelerated course in insurance analysis. The reports include the most up-to-date policy information and are updated every three to six months.
Quick to read and heavy on facts, if you are considering insuring yourself in Canada, you can't afford to miss our Canadian Life and Health Insurance report series.
What Clients Say
US Term Life Insurance Quotes also available.
Life Insurance Calgary, Alberta

Calgary Skyline By Shazz Mack
Calgary, with high proportion of inhabitants aged between 20 and 44 and population of 1,065,455 (Alberta Municipal Affairs 2009) is a major young urban center of Canada. But the Statistics Canada study on life expectancy shows that the Albertans aren't living as long as other Canadians. After British Columbians, Ontarians and Quebecers, Alberta ranks fourth.
The life expectancy at birth in this province reached 80.5 years between 2005 and 2007 – 78.1 for men and 82.9 for women – which is slightly below the national average of 80.7 for both sexes. Shiang Dai, spokesperson for Statistics Canada, mentioned lifestyle as a one of the key factors. The gap between men's and women's life expectancies, especially in Alberta, where we are living a little less longer than the national average, every family should consider when thinking about their life insurance policy.
Life insurance is a particularly worthwhile investment for families because it allows you to ensure the financial future of your spouse and your children should you pass away. This way, they can maintain the lifestyle they became accustomed to while you were alive. You can also use life insurance to help your family pay off debts, pay the mortgage, put your children through school or pay for your funeral.
In Calgary, unless your riding bulls or wild horses during the Stampede, it's relatively easy to qualify for life insurance and the LSM team has two broker representatives there that will be happy to walk you through the process and find you a quality term life insurance policy that fits your financial needs and family situation.
The team behind LSM's division in Calgary are Bill Harvey and Darlene Minogue. Bill moved to Calgary in 1978 from southern Ontario. He is very actively involved in his community and the life insurance industry. He is a past president of community association, Knights of Columbus, and supporter of various charities within the Calgary area. 
He has been associated with LSM Insurance for the past five years and has been a member of the financial industry for the past 30 years. Prior to joining us he was a branch manager for a major financial services company based in Calgary Alberta. During that period he took leadership rolls working with his advisors to help their clientele reach their financial goals while continuing to work with his own clients and helping them achieve financial success.
Bill's right hand, Darlene Minogue, was raised on the family farm in small town Saskatchewan. She attended the University of Alberta and then returned home to run a small family business. In 1998 the business was sold and Darlene and her family moved to Alberta to a small community outside of Calgary. For the first few years Darlene was a stay at home mom. In 2000 Darlene was approached to enter the financial services industry. Darlene saw a shortage of high quality people within the industry and viewed this as a unique opportunity to use her zest for helping people to build a succesful practice.
Darlene has been a valued member of LSM Insurance services for the last two years and like Bill she is actively involved in charitable giving. She was a mentor with Big Brothers and Big Sisters for many years and financially support various charities.  She continues to offer quality advice and customer driven service, which is what LSM is all about and values more than anything. 
"I used to be in the construction business and I got tired of being dirty and cold all the time, so it was time for a change and my wife was already in the insurance business on the claims side, so it seemed like a good fit," says Harvey.
His first boss didn't believe in him at first, but eventually relented and gave him a shot at Prudential Insurance. but he was tired of recruiting, so he became an independent broker.
"We focus on the family market more so than anywhere else," says Harvey, who joined up with LSM insurance after it's founder phoned BMO Insurance looking for an insurance consultant to help generate leads in Alberta.
"It's been quite nice," says Harvey of his partnership with LSM. "It's been a good relationship. We are of the opinion that you bend over backwards to do things that benefit everybody involved because it has been that good a relationship."
In his 30 years of experience in the life insurance industry, Bill Harvey knows more than a few things about how to properly treat you, the client, and at the top of that list is listening to what you want.
"If we don't provide a service to a prospect and make them a client, we don't have anybody. We can't work with them, so we'll walk them through the process and make sure they've considered all aspects, but if they went in wanting $100,000 worth of term and by the end, they still want $100,000 worth of term. We will give it to them," says Harvey.
Bill Harvey and Darlene Minogue are all about developing relationships slowly through education and guidance. They aren't going to badger you into buying something you don't want and in the long run, they know that this more considered approach will help them build a stronger and longer lasting relationship with you (the client) that will surely benefit you and your family most of all.
"Clients have got to understand that we work for them and sometimes they have a hard time understanding that because they're bombarded with advertising touting 'insurance for a dollar a day,'" says Harvey.
"Remember that we don't work for the insurance companies, we work for you," he tells clients. "Our interest is in taking care of the best services that you need. 'From a compensation point of view, all insurance companies are compensated the exact same way and compensation is secondary. The bottom line is, we look after you and you are always in our best interest."
If you'd like to work with Bill and Darlene, please plug in your information and what kind of coverage you're looking for below, and someone from the LSM team will be in touch right away.
LSM Insurance – Calgary, Alberta

Location of LSM Insurance Calgary
5920 Macleod Trail SW #505, Calgary, Alberta T2H 0K2
Hours of Operation
Monday: 9:00 am–9:00 pm
Tuesday: 9:00 am–9:00 pm
Wednesday: 9:00 am–9:00 pm
Thursday: 9:00 am–9:00 pm
Friday: 9:00 am–9:00 pm
Saturday: 9:30 am–4:00 pm
Sunday: Closed
Phone: (403) 250-1868
Email:
Other Cities We Service:
Edmonton
Vancouver
Markham
Ottawa
Toronto  
St. Catharines
St. John's
Get your term life insurance quote and free reports now!
LSM Accreditation