The Biggest Life Insurance Mistakes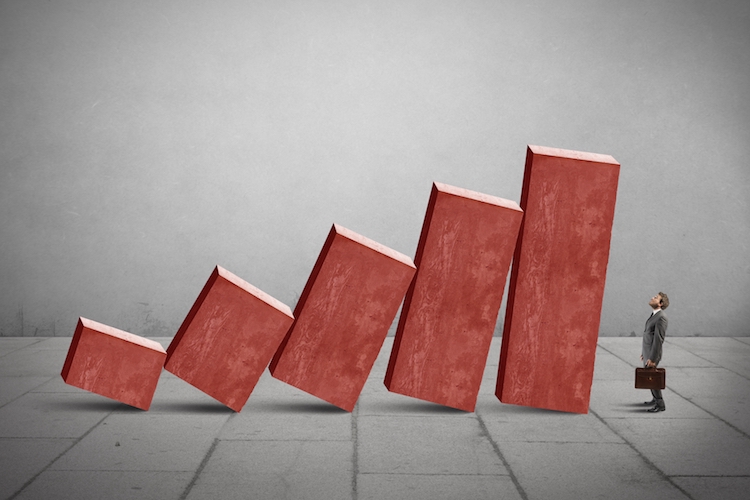 As part of our Life Insurance Expert series, we asked 10 Financial Experts what they think is the biggest Life Insurance mistake people make.
Here is what they had to say:
#1 Ellen Roseman – Personal Finance Columnist, The Toronto Star
"A common mistake is to underestimate the amount of income you can earn from what appears to be a large amount of life insurance. In 2005, I did a column about a man who died at age 45, with $2 million in life insurance for his stay-at-home wife and three young kids. The widow was left with $1.75 million after paying off debts. She invested the proceeds in guaranteed deposits at 3 per cent, which gave her $45,000 to live on (not enough, even with rent from a basement apartment). Mark Halpern, CFP, TEP and Insurance Specialist in Life, Income Protection, Retirement, and Estate Planning, who gave me this example, said he had tried to persuade the man to buy more than $2 million in life insurance. Today, the widow would be making 2 per cent or less on her guaranteed deposits, showing that you need to buy bigger policies at a time of lower interest rates."
#2 Jamie Golombek – Managing Director, Tax and Estate Planning at CIBC Private Wealth Management
"They don't buy nearly enough term insurance or disability insurance for income protection."
#3 Jonathan Chevreau – CFO of the Financial Independence Hub
"People's biggest mistake might be cashing out their whole-life policies just to raise funds in a temporary cash crunch then to be without coverage when it's really needed as a consequence of that earlier decision. (I know a couple that is in exactly this situation, with the Grim Reaper now approaching the older partner.)"
#4 Gail Vaz-Oxlade – Financial Columnist, Author and TV Host
"Not buying enough or the right kind of life insurance for their specific needs."
#5 Jim Yih – Blogger, Fee-Only Advisor, Best-Selling Author – RetireHappy.ca
"Not having enough coverage and buying insurance that uses post-claim underwriting."
#6 Bryan Borzykowski – Business and Financial Writer and Editor
"Not buying when they start a family. It's so cheap when you're in your in your early 30s that it really shouldn't be put off. You never know what will happen. I think the monthly rate is worth the peace of mind."
#7 Barry Choi – Budget Travel and Personal Finance Expert at Moneywehave.com
"Not having enough of it, or thinking we're invincible. Insurance isn't just in case of death. If we ever become disabled, it could wreck our earning potential."
#8 Sheryl Smolkin – Journalist, Retirement Redux
"I think that people who fudge their medical questionnaires or do not disclose information about pre-existing conditions are just asking for trouble. Another BIG mistake is when people forget to change their beneficiaries in the case of divorce. It's an invitation for future litigation when your ex and your new spouse claim the benefits on your death. Finally, never buy mortgage insurance for a whole bunch of reasons, including the fact that the premiums on mortgage insurance stay the same throughout the term (five years, for example), but the payout, if there is one, shrinks with the mortgage."
#9 Sean Cooper – Pension Analyst and Financial Journalist
"I'm not a big fan of mortgage insurance. I wrote a blog — "Why You Should Avoid Mortgage Life Insurance" — for the Housing Block. CBC Marketplace has covered this type of life insurance many times. I think a lot of homebuyers make the mistake of not opting out when they sign up for their mortgage. They assume they have sufficient coverage with mortgage insurance and forgo buying term life insurance. Then, tragedy strikes — the breadwinner dies and the spouse is left raising the children on their own. The spouse is relieved he or she has mortgage insurance – until the claim is denied."
#10 Lorne Marr – Founder of LSM Insurance
"Not buying enough life insurance or not buying any at all. Life Insurance is the most unselfish purchase someone can make because its not for you. This combined with the fact that most people don't won't to think about their own death leave a lot of people grossly under insured."
The experts all agree that one of the biggest mistakes Canadians make when buying life insurance is that they are not buying enough. For more information about how much coverage you need for your situation, give us a call at 1-866-899-4849 or check out our Quick Needs Analysis.