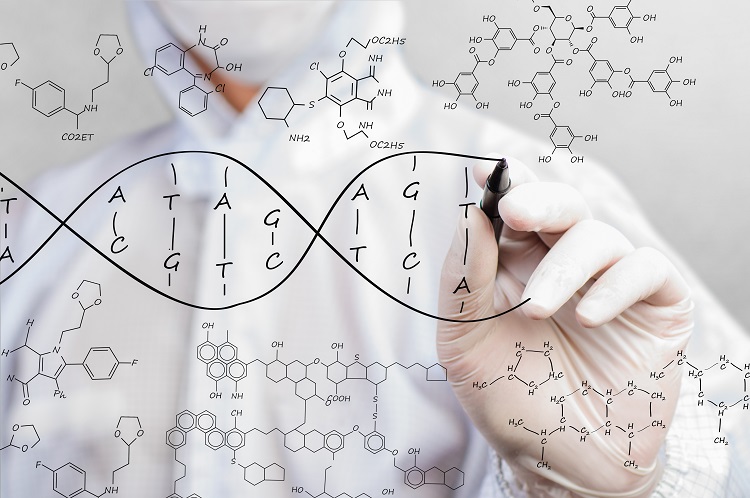 In Wake of the new Genetic Non-Discrimination Act, Sun Life Financial sent a message guiding financial advisors on how to proceed. This message was recently posted in the Insurance & Investment Journal.
After years of debates and negotiations, the new law prohibiting anyone from requesting the results of genetic tests or to undergo genetic testing, is now in force. Anyone not abiding by this law could face severe consequences such as up to five years in prison and $1,000,000 in fines.
In the message, Sun Life states that advisors should not ask clients about any genetic tests they many have had, "Effective immediately, please do not discuss genetic tests with clients or document the results of any genetic tests, especially when asking clients about their personal medical history or their family history."
Toronto insurance consultant David Wm. Brown says, "The legislation, as is, would not allow insurance companies to ask applicants for the results of genetic tests. Should the legislation pass in its current form, it puts advisors into murky territory in terms of both disclosure and ethics. Insurance applications ask agents directly if they know of any factors that might affect underwriting."
"If I know that somebody has had genetic testing, then I personally believe I am obligated to inform the [insurance] company that I do know that information. We have a certain fiduciary responsibility to both the provider and the purchaser, and I think anyone who wants to do the right thing has to disclose what they know. How [the legislation will] deal with that, I don't know," says Brown.
Although clients must disclose medical tests they have had in the past five years, as of May 4 genetic test results no longer apply.
"The concept of equal information is absolutely at the core of insurance," says Stephen Frank, senior vice-president in charge of policy at the Canadian Life and Health Insurance Association (CLHIA). "The rule is, if we're going to offer you insurance, both of us need to understand the risk that we're taking, so that we can enter into this in good faith. And this type of approach would break that chain."
Frank says, "Insurers have voluntarily agreed not to ask applicants or existing policyholders to undergo genetic testing. And as of January 1, 2018, CLHIA members will no longer ask for results of genetic tests for policies under $250,000 — which accounts for approximately 85% of policies. Above that threshold, however, we would still want to understand why you are asking for so much coverage."
According to CLHIA president Frank Swedlove, "The industry is responding to concerns raised about the amount of personal information insurers can gather from genetic tests, which have become increasingly common and affordable in recent years. The industry doesn't require new genetic testing during the application process, but customers must share the results of any medical information — including genetics — when buying new policies."
Insurance Companies Take the Risk
The insurance industry argues that the bill will result in higher premiums for everyone. "You'd have to write a lot of $300,000 policies to make up for a couple million dollars of unexpected loss," says Frank.
He points to a Canadian Institute of Actuaries study that estimates passing of the bill would, over time result in a 50% premium increase for women and about 30% premium increase for men.
According to the Sun Life message, even if the client inadvertently or unasked provides genetic test information, the insurer is not to use it, "If clients inadvertently tell you about their genetic test results, please tell them about the new law and our inability to take genetic testing results into consideration as we assess insurance applications."
The company is in the process of modifying questionnaires to ensure any mention of genetic testing is excluded. Currently, Sun Life insurance applications and questionnaires ask clients to provide information about any tests they have had within the past five years.
The company states, "We are in the midst of changing our forms to specifically exclude genetic test results. We're also working as quickly as possible to change all affected applications, tele-interview and paramedical forms to help prevent the inadvertent collection of genetic test results."
Changes to avoid using genetic test results in the underwriting process are already in force at Sun Life.
Toronto insurance consultant David Wm. Brown says, "Genetic testing is at its embryonic stage. Eventually, we're going to be able to test for everything," he says. "If we get to that point, and applicants can have more knowledge than insurance companies on almost every question they ask, then it completely skews a system based on mutual disclosure of information."
Non-Discrimination Laws Around the World
Among G7 nations, Canada has the notable distinction as being the only country without specific laws protecting against genetic discrimination. This means third parties can demand genetic tests and then discriminate against individuals based on these results. Although this is mainly a problem with insurance, instances have occurred in other areas as well, such as employment, adoption, custody cases and even mortgage eligibility.
The United States has had the Genetic Information Nondiscrimination Act (GINA) since 2008, however there are only about 300 just cases per year, and just about every case was due to being denied basic health insurance coverage. In Canada, we have universal public health coverage, so that is not much of an issue.
With the Genetic Non-Discrimination Act, insurers would not be able to use genetic information to determine eligibility or the cost of health and life insurance policies. The U.S. law does not apply to life insurance, so the United States 115th Congress introduced a new bill – H.R. 1313 "Preserving Employee Wellness Programs Act." The bill was introduced in the US House of Representatives on March 2, 2017. It must now pass the House and Senate and receive the President's signature to become law.
Other countries have introduced laws for their life insurance industries, or in some cases the life insurers took the initiative on their own to end discrimination on the basis of genetic testing.
For example, the life insurance industry in Britain has agreed to a temporary prohibition on asking applicants to disclose results of genetic tests. This action was partly due to the legal uncertainties as to how far genetic test results could be used in assessing whether or not coverage can be provided.