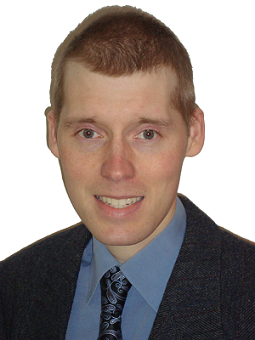 A little over a year ago, I achieved financial freedom when I paid off my 30-year mortgage in just 3 years by age 30. I celebrated by burning my mortgage papers on national T.V. My story went viral, making headlines around the world.
I received dozens of emails both congratulating me and wanting to follow in my footsteps. This inspired me to write my new book, Burn Your Mortgage: The Simple, Powerful Path to Financial Freedom for Canadians. With home prices skyrocketing in cities like Toronto and Vancouver, many feel like the dream of homeownership is out of reach. I'm here to tell you that it's not. I may have paid off my mortgage in 3 years, but that doesn't mean you have to. There are simple yet effective lifestyle changes that anyone – from new buyers to experienced homeowners – can make to pay their mortgage sooner.
Although many Canadians have a mortgage, mortgage insurance remains an often misunderstood topic. I discuss mortgage insurance in my book. Here is a brief Q&A with my thoughts on why individual life insurance is generally a better deal than mortgage insurance through a lender.
1) What are some of the differences between individual life insurance and mortgage insurance through a bank?
One of the benefits lenders like to boast about mortgage insurance is that your premiums stay the same over the life of your mortgage. While that may sound good on paper, you're actually paying the same premiums for less coverage. For example, let's say you start with a $450,000 mortgage and manage to pay off $100,000 in five years; your premiums stay the same, but your coverage has decreased by $100,000. That isn't the case with individual life insurance. For instance, with term insurance, your coverage remains the same as long as you continue to pay your premiums.
With individual life insurance, you can choose you beneficiaries (i.e., your spouse, children, or estate). With mortgage insurance, you can't. Your beneficiary is your lender. While mortgage insurance can only be used to pay off the remaining balance on your mortgage, with individual life insurance your spouse can use it as she/he sees fit – to pay off your mortgage, help fund your children's education or to take time away from work.
2) Expand on the concept of Portability 
In my book, I encourage homeowners to shop around for to six months before their mortgage comes up for renewal. If you find a better mortgage elsewhere and decide to switch lenders, if you have mortgage insurance, it doesn't automatically come with you. In fact, you'll have to re-qualify for coverage with your new lender. You'll need to provide new medical evidence and could end up paying higher premiums. Your coverage could even be denied if you're diagnosed with an illness such as diabetes. Also, if you pay off your mortgage like me, with mortgage insurance your coverage ends.
Individual life insurance is a lot more flexible. You can pay for coverage as long as you need it. For instance, until your kids grow up and are financially independent and your mortgage is paid off. As long as you keep paying your premiums, you won't have to re-qualify or prove your insurability. 
3) Explain what is meant by Post Claim Underwriting
Post claim underwriting is another major drawback of mortgage insurance. Post claim underwriting is when your lender doesn't bother to check your medical history when you apply for mortgage insurance. Instead, they ask you to complete a medical questionnaire and decide if you qualify based on that. It isn't until you pass away that your lender takes a closer look into your medical history and may decide that you should have never qualified for coverage to begin with. Lenders to this to save time and money. This can be heartbreaking for families. Your loved ones will already be dealing with the emotional stress of your passing. Do you really want to add the financial stress of being denied for mortgage insurance?
That isn't a problem with individual life insurance. Underwriting is done at the time of application. If you don't qualify, at least you'll know upfront. It won't come as a shock to your loved ones later on.
4) What are some pitfalls people look at before cancelling their mortgage insurance?
There are some instances where signing up for mortgage insurance makes sense. For example, if you're buying a home and you intend to get individual life insurance later on, but it isn't in place yet, consider getting mortgage insurance until your individual life insurance is in place (you can always cancel mortgage insurance later).
If you're a smoker, you could pay a lower rate at the bank for mortgage insurance than individual life insurance because the banks often use blended smoker and non-smoker pricing.
As mentioned earlier, if you're suffering from health issues, you should be careful before cancelling your mortgage insurance coverage. Make sure you qualify for individual life insurance first.